Comets
Welcome to Comets!
Comets Outdoor classroom
Take a look at all the learning that happens in our outdoor classroom. Learning on a larger scale!
A visit from our local PC and PCSO!
We had a visit from PC Luke Cooper and PCSO James Jerome! They came in to have a chat with us and talk about their jobs.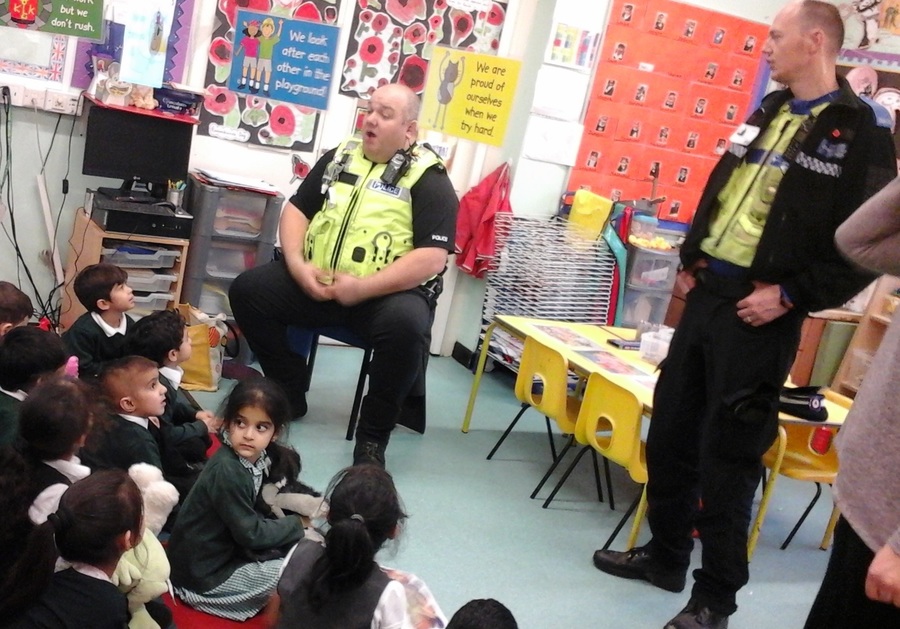 Parents in to read!
A huge thank you to all the parents that come in to read with their children every Friday morning, from 8.45 am. It has made a difference to the children's reading!
Children in Need
Thank you to all the children who came dressed in their pyjamas to school. You all looked fabulous! We looked at why we have a Children in Need day and we painted lots of pictures of Pudsey, the bear. We raised lots of money!
Remembrance Day
Today we had one minute silence in the hall to remember all the soldiers from the War. We all had our poppies on and painted lots of pictures of the different types of poppies. We then had our tasty Remembrance Day lunch.
Fine motor workshop
Thank you to all the parents that attended our fine motor workshop. You can find the PowerPoint on the school website.
13.09.2017
Roald Dahl Day
Thank you to all the children that came to school dressed up in their Roald Dahl costumes!
07.09.2017
Welcome to a brand new year!
Well done Comets! You have settled in well and have been busy learning all the rules and routines.