Comets
Welcome to Comets!
Topic Session
During topic time, we looked at our different body parts. WE want head shoulders knees and toes song. THEN we drew around our friend and labelled the different parts of her body!
The Three Little Pigs
Look at the different activities going on in Comets which are linked to our story. The Three Little Pigs. We made character masks, made houses for the pigs and sequenced pictures from the story.
Gardening
WE have been busy planting lots of plants. Take a look at our pictures!
Roald Dahl
Well done Comets, you all looked fabulous in your costumes. Thank you parents!
Bedroom Role Play
WE have been reading bedtime stories in our bedroom role play! No phones or tablets are allowed in our bedroom!
Attendance Certificate
Well done Comets, we have received our first attendance certificate. Keep coming to school everyday so that we can get more certificates!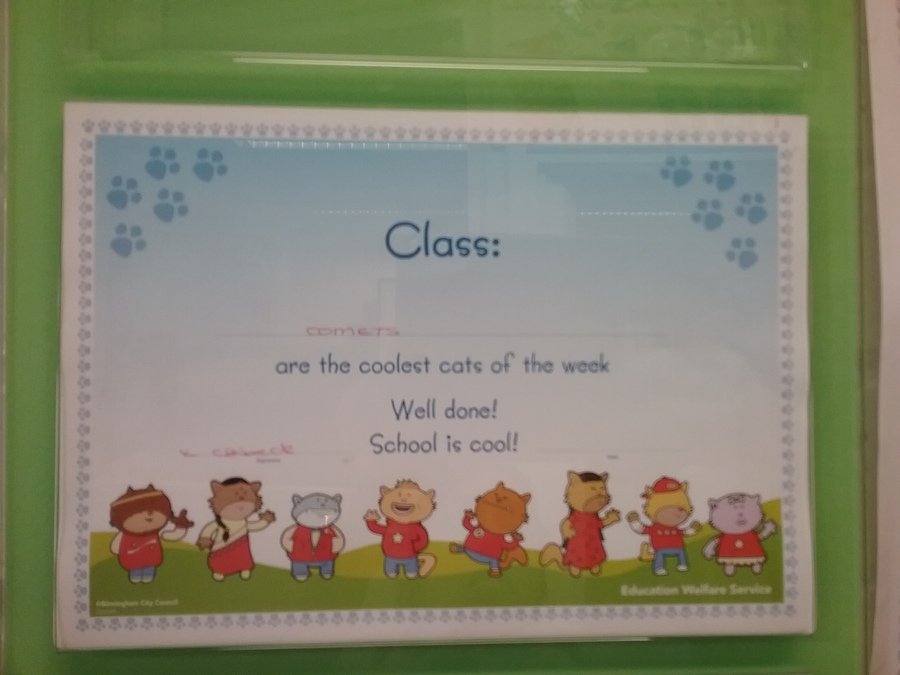 Painting
We have been painting our self-portaraits, which is linked to our topic, All About Me.
We looked in the mirror and painted our faces. We talked about our different features, such as eyes, eyebrows, nose, lips, mouth, ears, head and hair.
Outdoor Class
WE have been spending time outside in our outdoor area, learning on a large scale.
Learning through play!
Look at all the lovely activities that have been taking place in our classroom! Well done to Comets who have settled in really well and made lots of new friends!
05.09.18
Our first week at school! We had lots of fun and started to make new friends!
Activities
We have been learning how to access the continuous provision. We had to learn how to do the activities and tidy up.