Jupiter
Welcome to the homepage for Jupiter!
07.06.18
Small Heath Park
Today we went to small heath park to do some art and science. We were finding out about different plants and looking at their colours and textures.
04.06.18
Butterflies
Last half term we had some special visitors in our classroom. Some small caterpillars grew into big caterpillars and then wrapped themselves in a chrysalis. Then they hatched out into beautiful butterflies. During the holiday, they flew away in Mrs Thurkettle's garden. Watch the video to see it happen.
24.05.18
Diversity Day
Today we had a Diversity Sports Day where we played lots of sports that are accessible to people of every ability. We played blind football, inclusive tennis, boccia and new age curling.
18.05.18
Royal Wedding
This week we have been celebrating the Royal Wedding of Prince Harry and Megan Markel. We made and decorated cakes, made crowns, decorated place mats, dressed up as princes and princesses and had a party. Do you think we all look royal? Congratulations to the happy couple.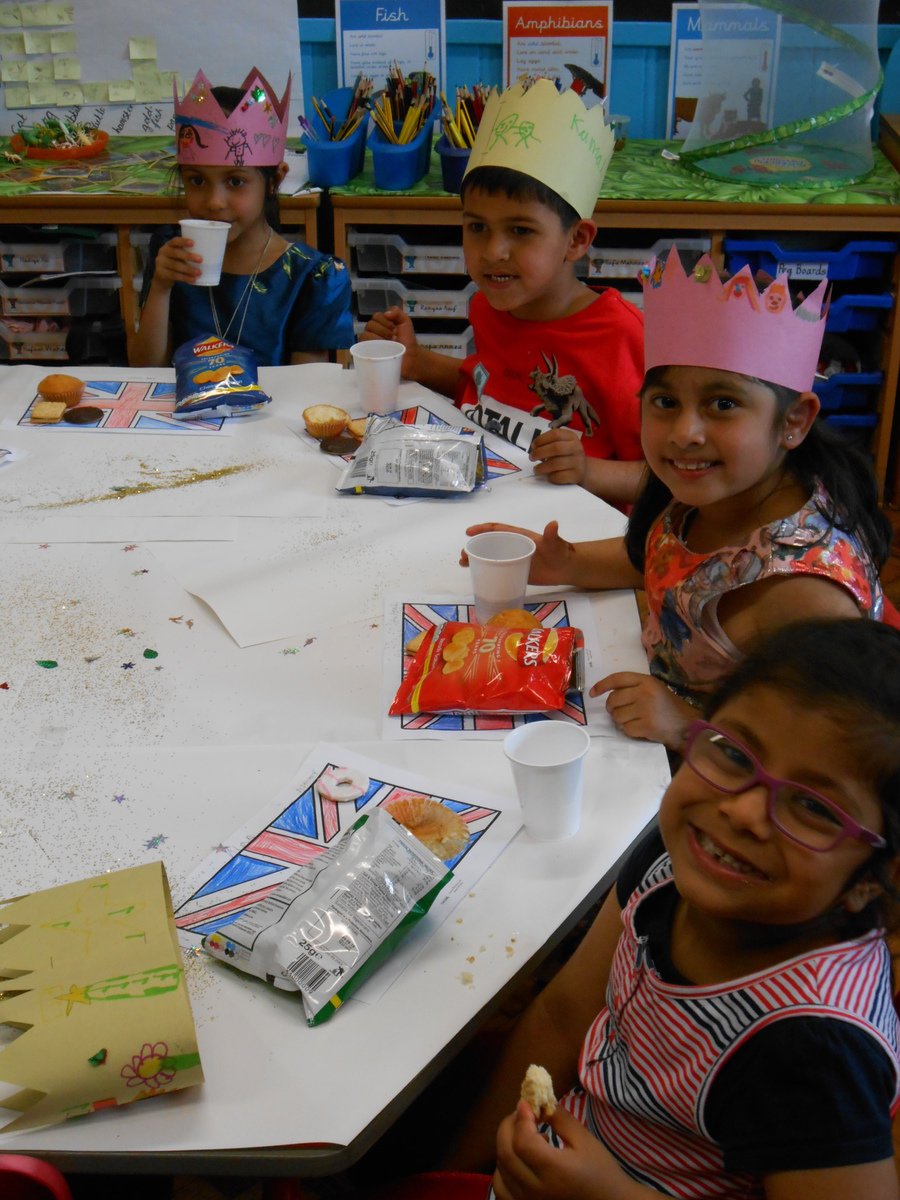 10.5.18
Bug Hotel
As part of our mini beast topic, we designed and made a bug hotel. We used all sorts of different materials and hope to have a range of different insects and mini beasts visiting it.
23.04.18
Butterfly Farm Trip
On Monday, we went to Stratford-on-Avon on the coach. We went to visit the Butterfly Farm. It was fantastic. We saw huge butterflies flying around the flying room. Some of us were a bit scared, but we were very brave. We saw all sorts of other mini beasts, including spiders, cockroaches, and a millipede which we were able to hold.
Father Christmas
15.12.17
We had a special visit from Father Christmas. We were all very excited! Whilst waiting for Father Christmas we sang some Christmas songs as a whole school. When Father Christmas arrived he gave us some special presents! After that we went back to our class and played some party games! We then had a Christmas party and enjoyed eating lots of yummy food! Thank you to all the parents who contributed in giving money and bringing food.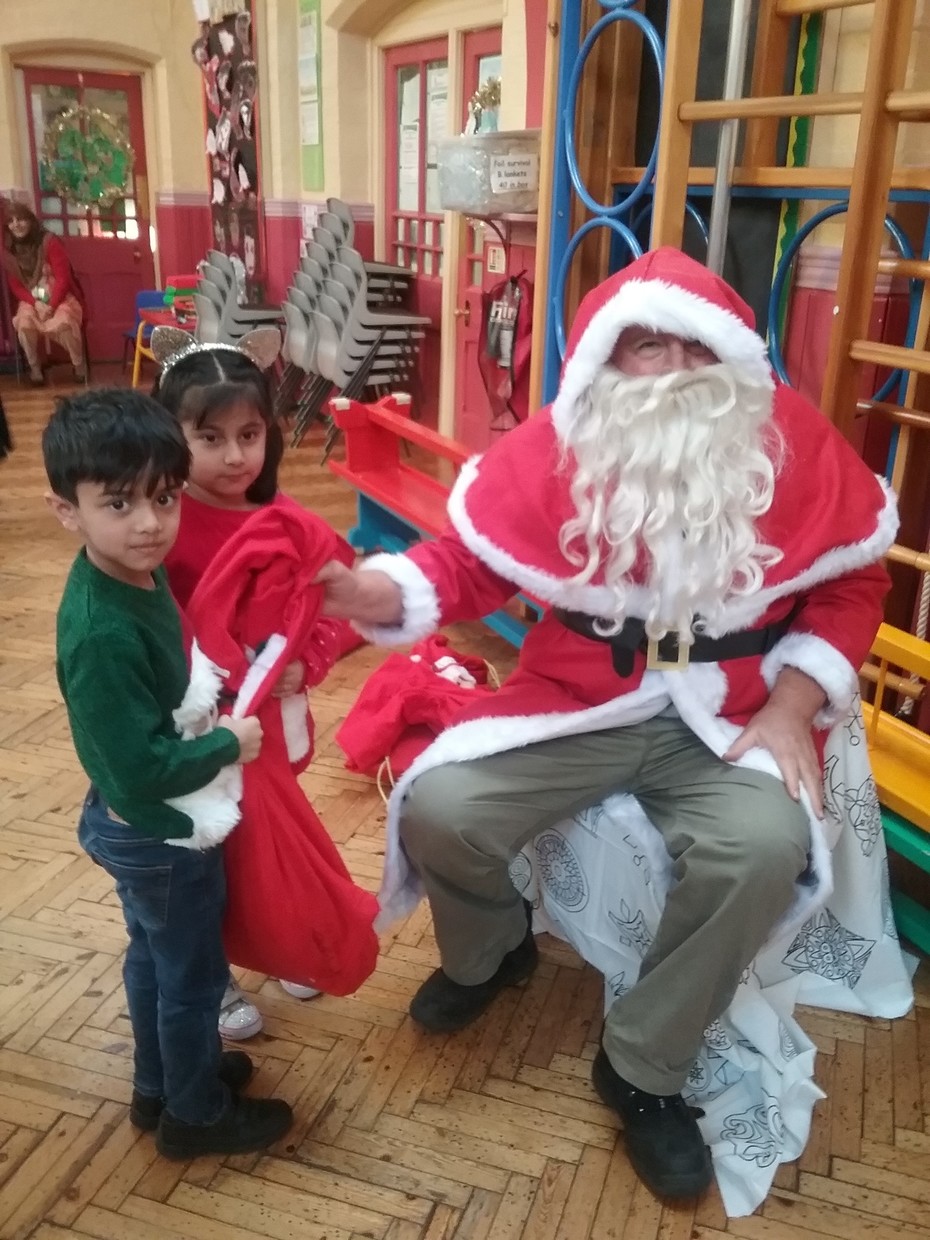 Superhero Capes!
As part of our Science topic we have been exploring and naming a range of materials. We investigated which material was the most suitable for a cape. We designed our cape in our DT lesson and then created our cape with the help of our parents and teachers. We used joining techniques to create our cape. Thank you to all the parents who came and supported us in our workshop. We love our capes!
23.11.17 Writing Newspaper Reports
This half term we are learning to write a Newspaper Report and it is a non-ficton text. Can you read the text using the symbols?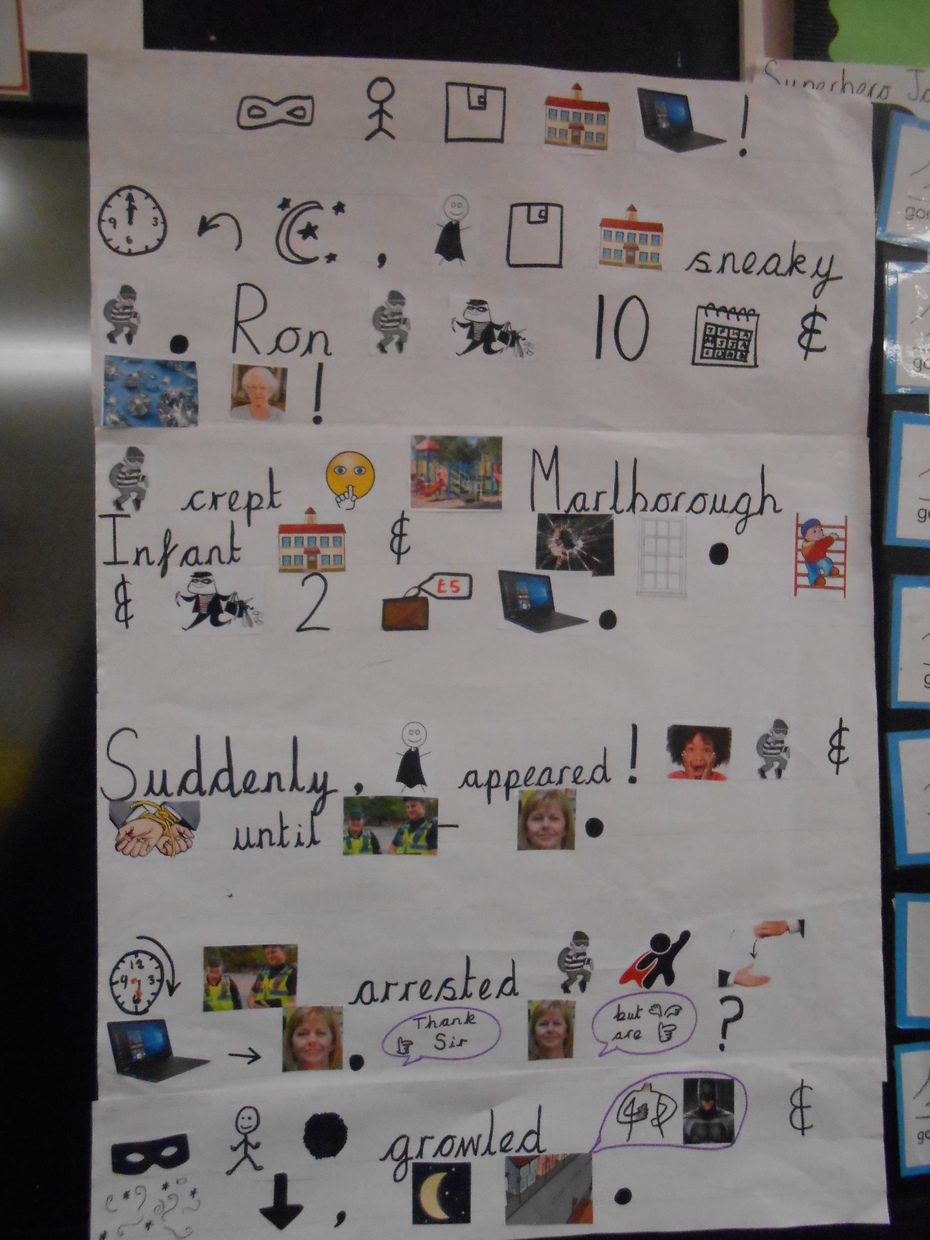 Children In Need Day!
We came to school wearing our pyjamas to show our support for the charity 'Children In Need'. We discussed what this charity involves and we contributed to the charity by bringing in some money. We all enjoyed wearing our pyjamas!
Fire Station Trip!
12.10.17
We visited the Fire station today. We went on the bus with our teachers. We followed instructions on how to use a hose pipe and spray water on a cone. We enjoyed doing this. We listened carefully to what the fire fighters do if there is a fire. We learned a lot form our trip and had lots of fun!
04.10.17
Explanation Text
In Jupiter, we are now learning to write an explanation text. Look at our Talk 4 Writing map below. Can you read the text using the symbols? Have a look at the text to help you.
.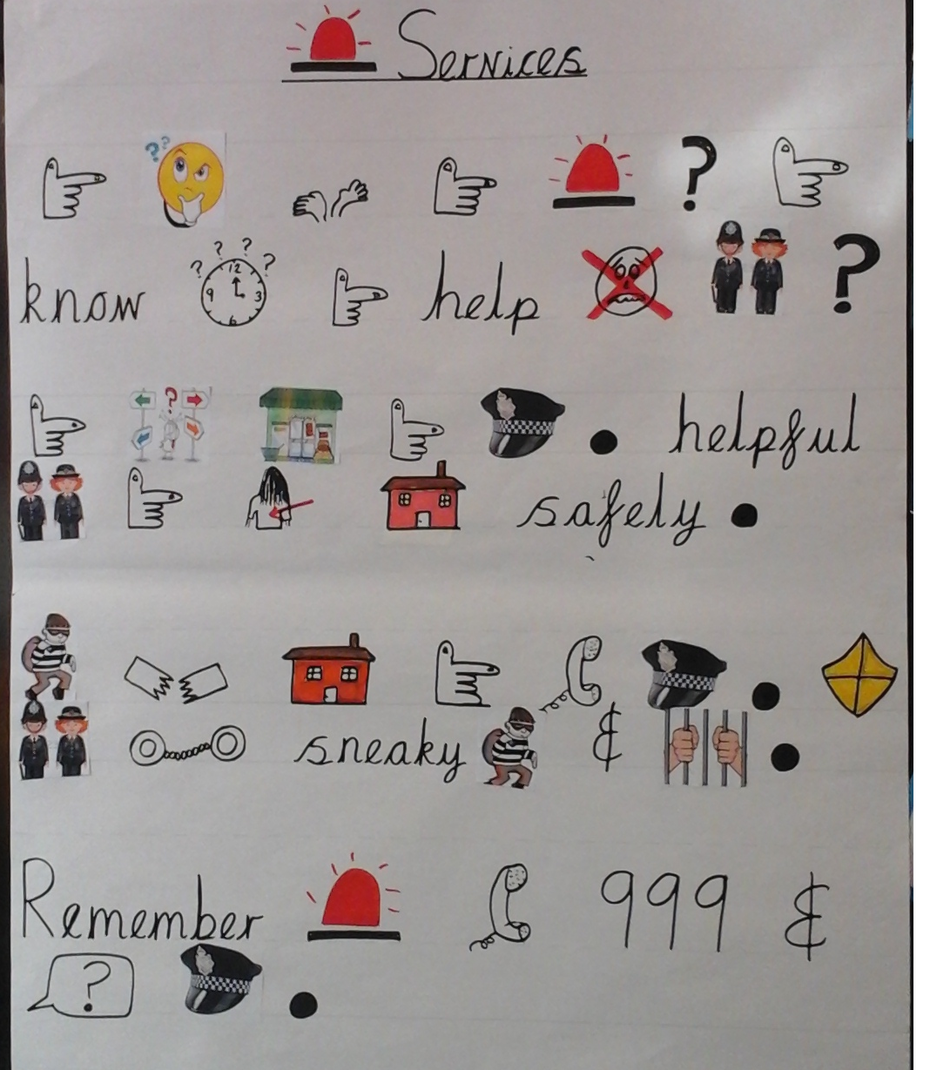 .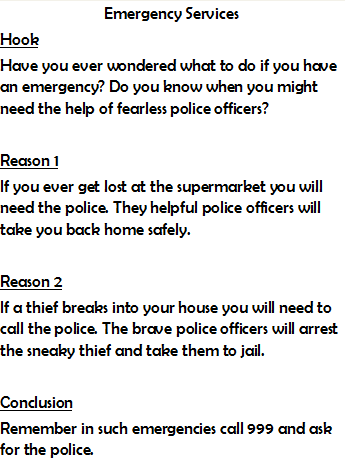 14.09.17
People Who Help Us
This half term we will be learning about the emergency services and other people in our community who help us.
In English, we will be learning to write a meeting story. The text we will be reading is 'Cops and Robbers'. Have a look at our Talk for Writing map. Can you read the text using the symbols?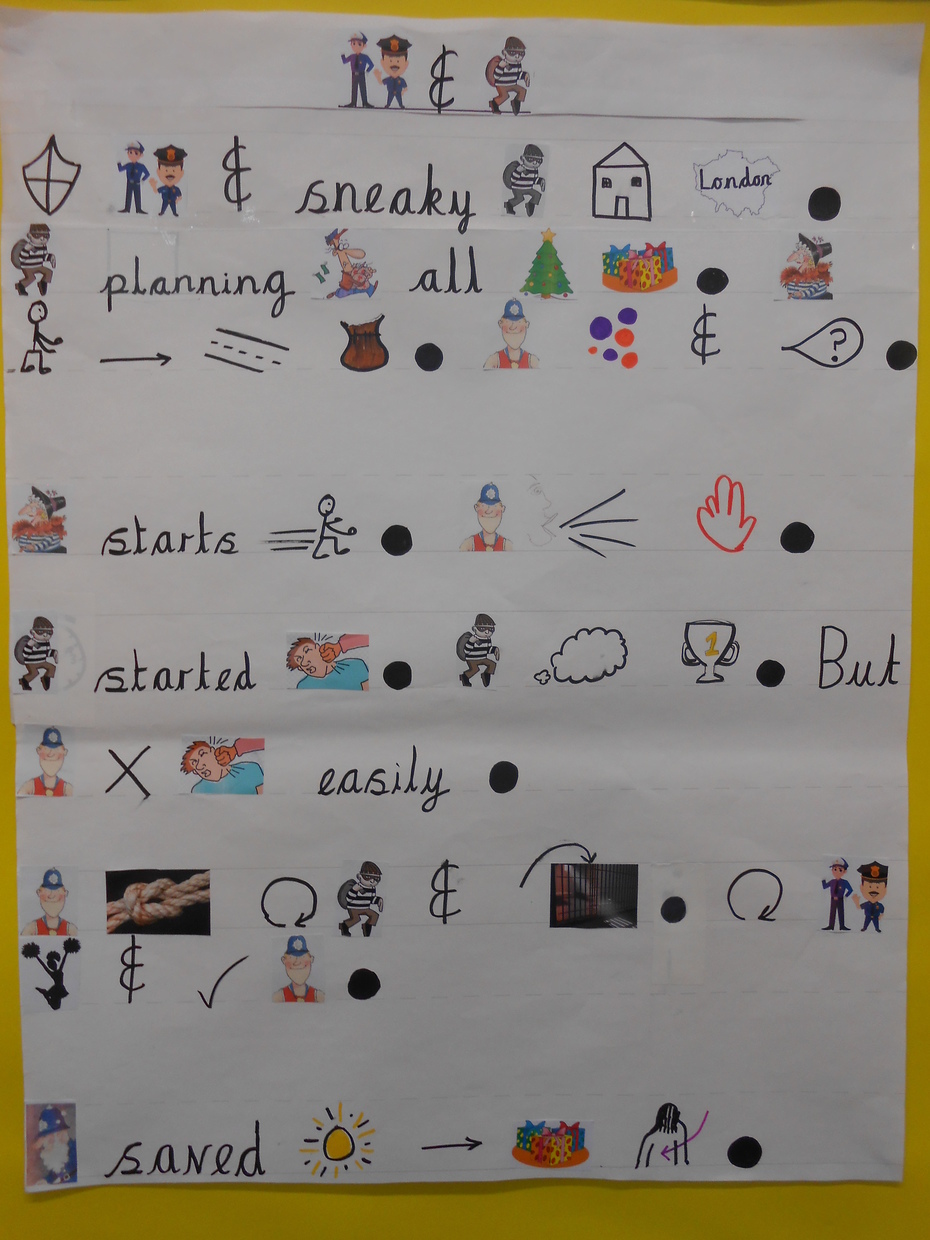 13.09.2017
Roald Dahl Day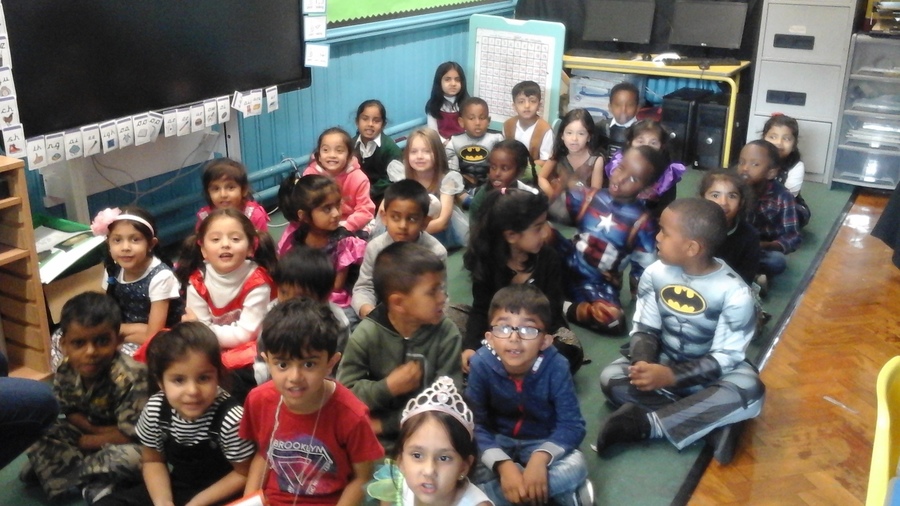 We really enjoyed dressing up for Roald Dahl Day! Can you guess which characters we were?
07.09.2017
Welcome to a brand new year!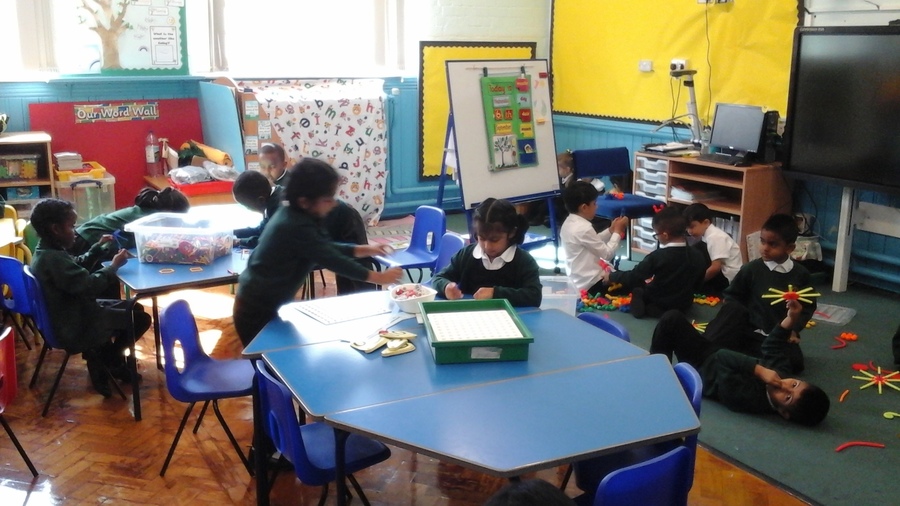 We have enjoyed settling in to our new class Jupiter. We have been busy exploring our classroom with our friends and sharing our Summer holiday news. We are looking forward to starting our new topic for this half term: People Who Help Us.