Jupiter
Welcome to the homepage for Jupiter!
Christmas Jumper & Santa Day!
13.12.18
We all wore our Christmas jumpers to school today. We also were very lucky to meet father Christmas and sing songs to him. He really enjoyed listening to us. He even gave us some special presents to take home. We had a lovely day!
5A reading in Jupiter!
12.12.12.
5a came to read in Jupiter. We listened to them read their reading book to us. They were very good at reading and we enjoyed listening to them. Their stories were fun to listen to and they explained it well to us. We have really enjoyed working with 5A. 5A made us some lovely bookmarks which they coloured in and gave to us. We will use these every time we read our reading book.
Parental Workshop
11.12.18
We invited our parents to come to school and join us in creating Christmas cards and Calendars. We made the background of our Christmas cards by using marbling ink. We loved the effect it created. We then used a range of materials to decorate the Christmas tree. For our calendars we used a range of paper techniques to create the different seasons such as pleating, scrunching, twisting and layering. We had lots of fun working with our parents. Thank you all for coming.
Reading in 5A!
05.12.18
We went over to the juniors to read our reading book. They were very good at listening to us and they helped us when we got stuck. They even challenged us with asking us lots of questions relating to the text. We really enjoyed meeting 5A and some of us even saw our brothers and sisters in the class. We thank 5A for making us feel very welcome and spending time with us.
Superhero Cape Day!
4.012.18
In DT we designed a Superhero logo for our capes. We went into the hall with our logos and thought carefully how we can transfer this design onto our black bag. We had a range of materials to select from and lots of colours. We worked independently with our peers. After we made our superhero capes we went outside in the playground and tested them out. We ran around the playground and had lots of fun!
Maths Problem Solving Day!
27.11.18
We had lots of fun investigating and solving a range of maths problems. We worked together in groups sharing our ideas and our knowledge to help us solve the problems. We used lots of maths vocabulary and a range of maths resources. Thank you Mrs Shamaela for organising this wonderful day!
Science Investigation!
14.11.18
In science we have been learning about materials. Superhero Joe needed a new cape. We worked together as a team to investigate and explore which material would be the best for his cape. We looked at a range of materials such as paper, plastic and fabric. We learned all about their properties and made predictions. We thought of what the superhero cape would need the most. Superhero Joe wanted his cape to be strong, flexible and waterproof. We tested all the materials. We really enjoyed finding out whether the materials are waterproof or absorbent. What materials do you think were waterproof?
Halloween!
26.10.18
Whilst we were observing trees and identifying the different leaves, we came across an area with lots of Halloween objects. Jupiter decided to be very brave and walk into this area. We followed our teachers and we talked about the different things we could see. Can you name any of the objects? They were all very spooky. After our walk our teachers decided to read us a scary story called 'A Dark Dark Tale'. We listened very carefully and predicted what might be in the box. We enjoyed the story and had a fun time at the Eco Park.
Eco Park!
26.10.18
We visited the Eco Park as part of our Science lesson. In Science we are learning to identify and explore the different leaves and trees. We went on a leaf hunt in a group. We found lots of different leaves and we explored them with our group. We tried hard to name the leaves and we discussed similarities and differences between them. We also identified evergreen and deciduous trees.
Our Harvest Box!
26.10.18
Thank you to all the parents for your generous contributions to our Harvest Box. We all designed our boxes based on an animal. In Jupiter we decided to create a cow box. We appreciate all the donations received. All your donations will be going to support homeless people in Birmingham through the charity Sifa Firesi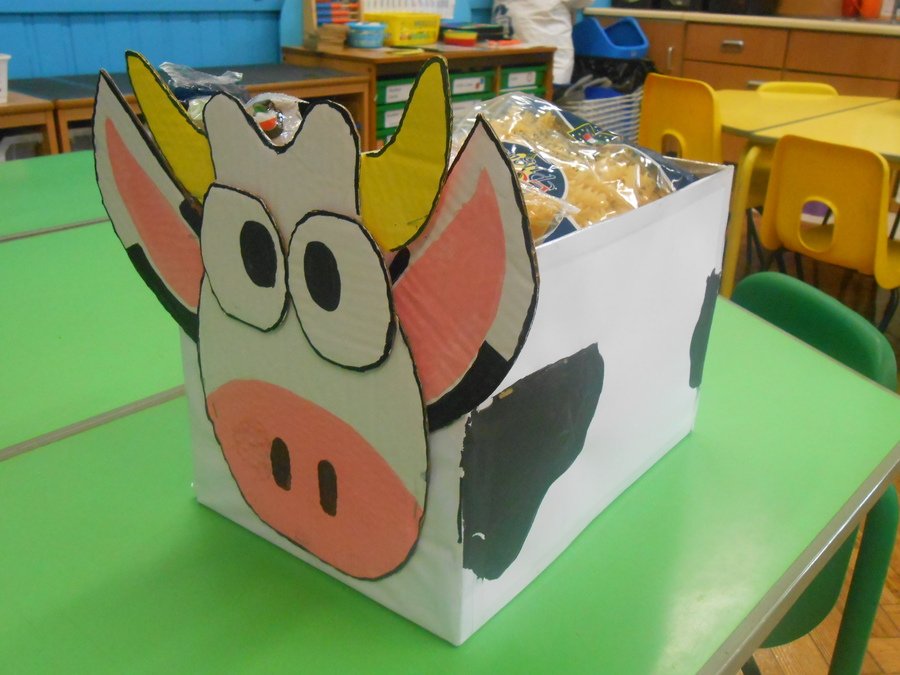 Victorian Homes!
10th October 2018
In History we have been learning about changes from the past. We explored the Victorian times and how the houses have changed. We looked at lots of different images of household items and tried to identify what they were. We looked through books to name them and explore more about them. We worked together as a group and collected lots of ideas of what we had learned. We were very shocked that a long time ago there was no electricity. We found this topic very interesting.
21st September 2018
Roald Dahl Day!
We dressed up Today in school and celebrated Roald Dahl day. We dressed up as different Roald Dahl characters. We read different books he had written such as Matilda and Mr Fantastic Fox! We told each other what our favourite Roald Dahl story is and we acted like our favourite character.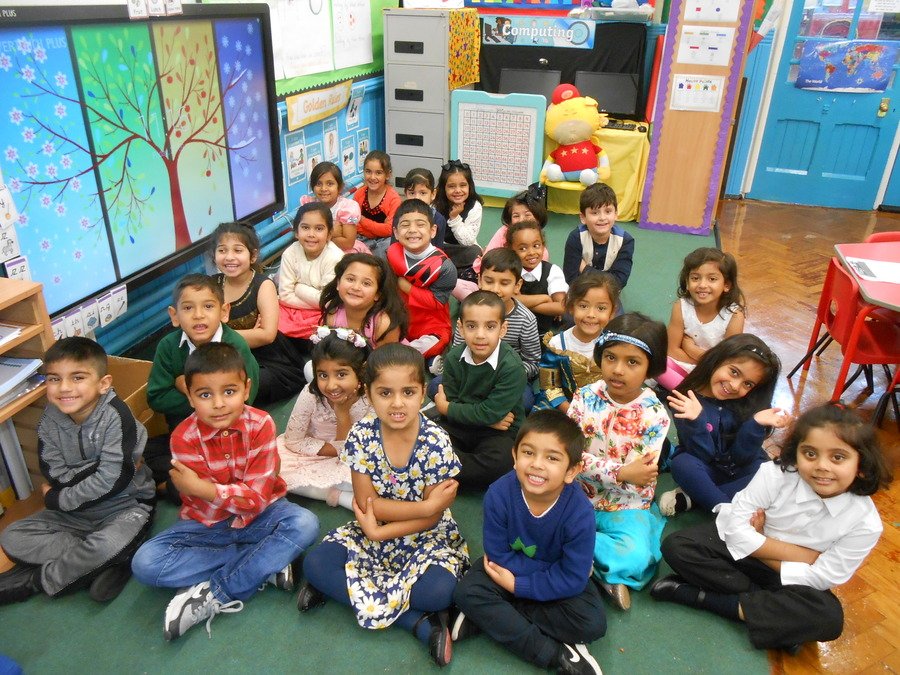 Week beginning 10th September 2018
Our topic this half term is all about 'People who help us'. We will be learning the talk for writing map below to help us write about a meeting story. Please can you help us at home to retell this so that we can write it in school.
Our first day in Year One
05.09.18
We enjoyed our first day in year 1! We had lots of fun and we got to know our new teachers. We love our new classroom! We have promised that we will work together, sharing and caring for each other and we have promised that we will work hard and be successful learners!