Mars
Welcome to the homepage for Mars!
12.10.17
Fire Station Trip
Our topic this half term is 'People who help us'. On Thursday we went to a fire station and we travelled by bus. It was every exciting! We met many fire fighters who showed us a fire engine. We even got to sit in it and pretend to be the boss. We all enjoyed using the hose pipe and spraying water at the cone. The kind fire fighters showed us the tools they use in emergency situations. Have a look at our photos.
04.10.17
Explanation Text
In Mars, we are now learning to write an explanation text. Look at our Talk 4 Writing map below. Can you read the text using the symbols? Have a look at the text to help you.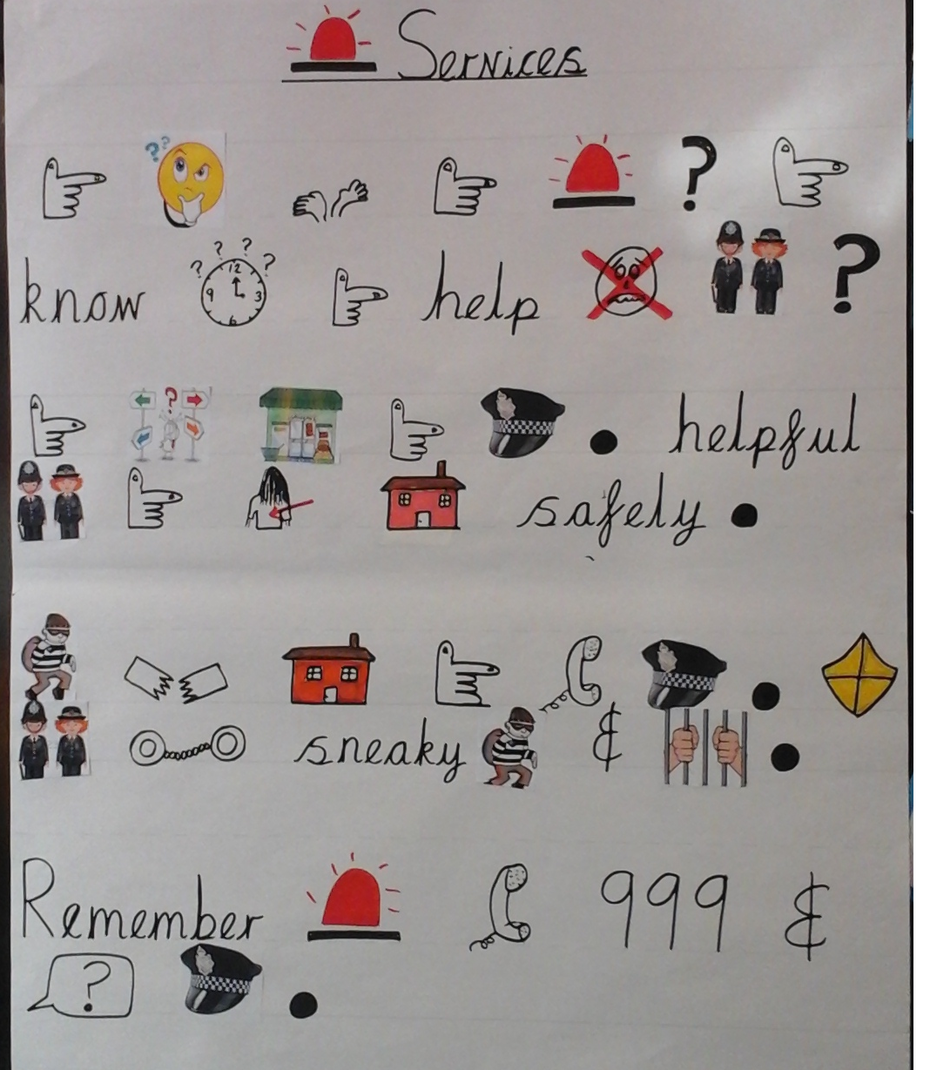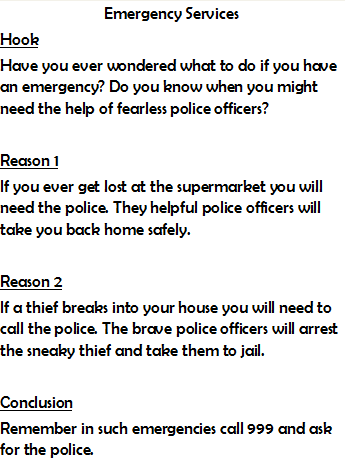 13.09.2017
Roald Dahl Day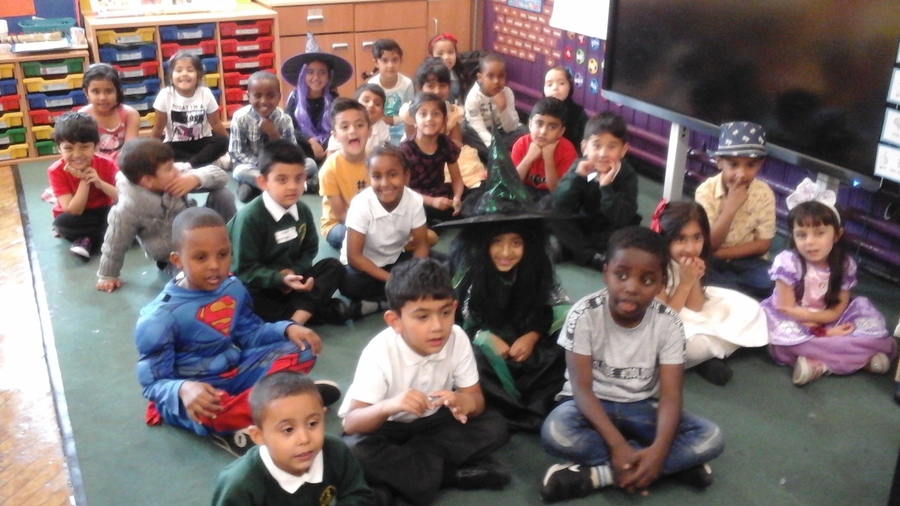 We celebrated Roald Dahl Day by dressing up as our favourite Roald Dahl characters. Can you guess who we are dressed up as?
12.9.2017
People Who Help Us
This half term we will be learning about the emergency services and other people in our community who help us.
In English, we will be learning to write a meeting story. The text we will be reading is 'Cops and Robbers'. Have a look at our Talk for Writing map. Can you read the text using the symbols?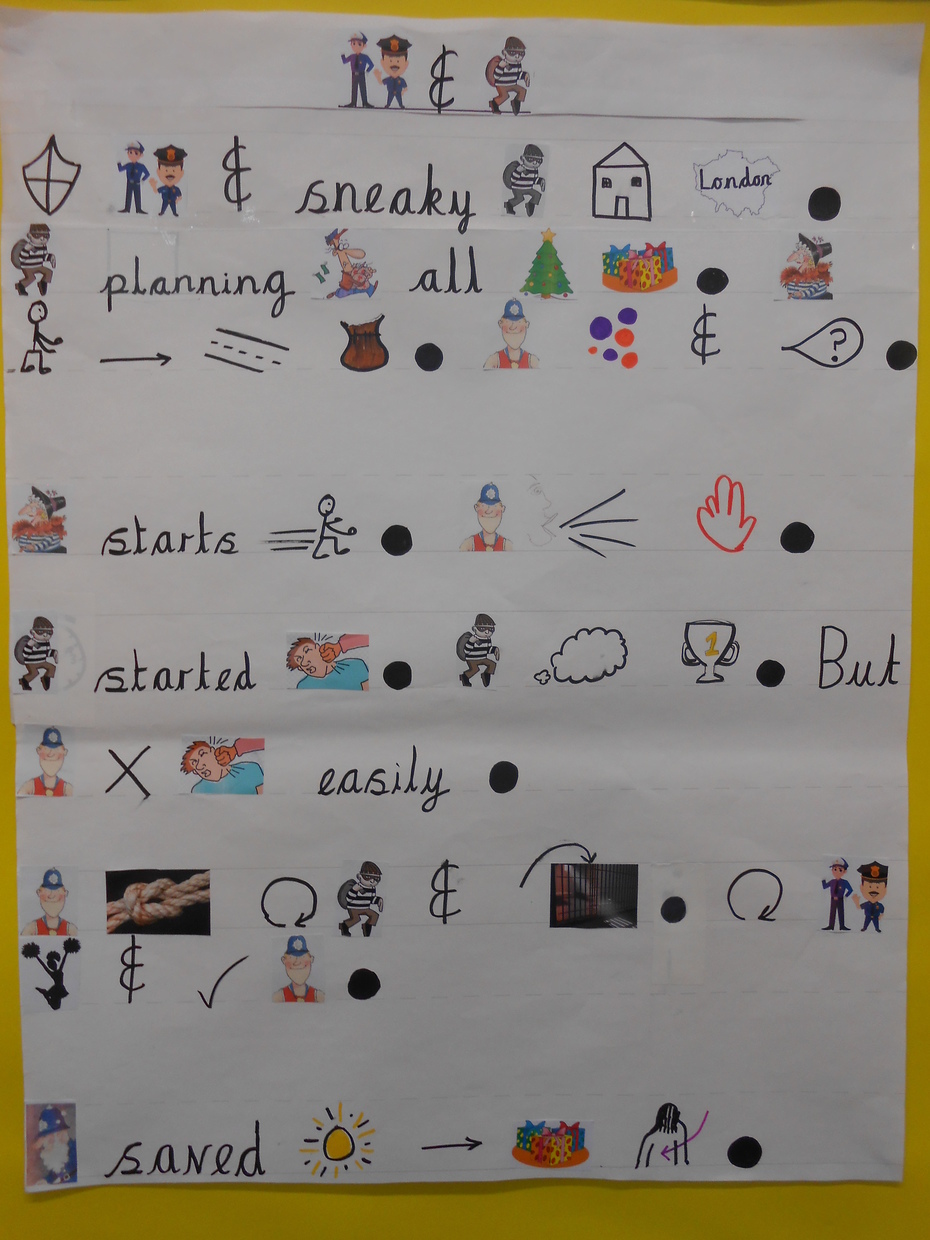 07.09.2017
Welcome to a brand new year!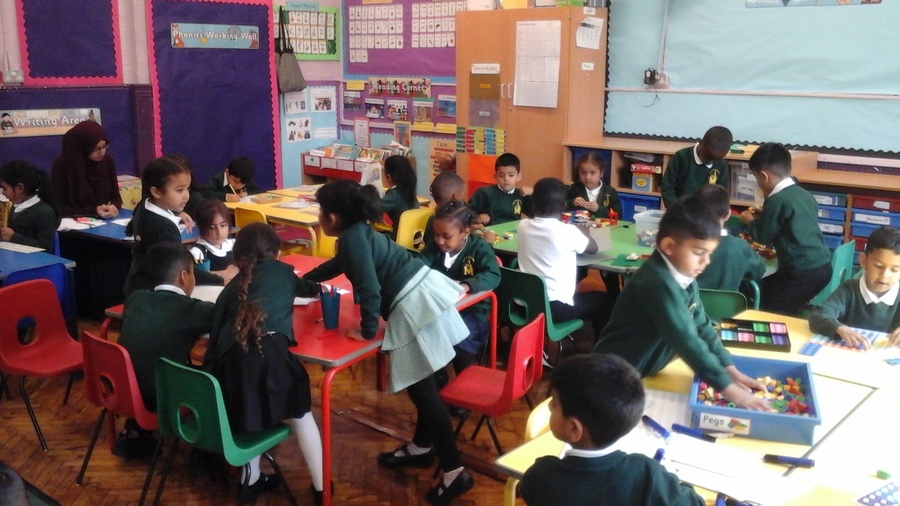 We have enjoyed working hard in our first week in Year 1.