Mars
Welcome to the homepage for Mars!
8.12.17
Superhero Capes
On Tuesday 5th December we had our first parent workshop. Thank you to all the lovely parents who came to the workshop to help us make our own superhero capes. On Thursday we wore our capes and pretended to be superheroes in the playground. Have a look at us with our fabulous superhero capes!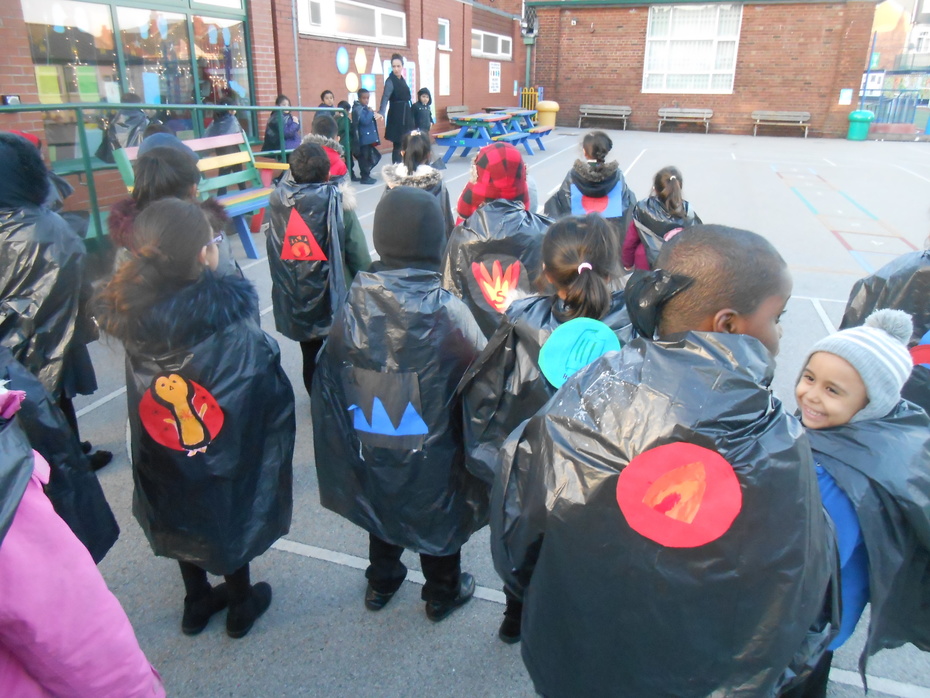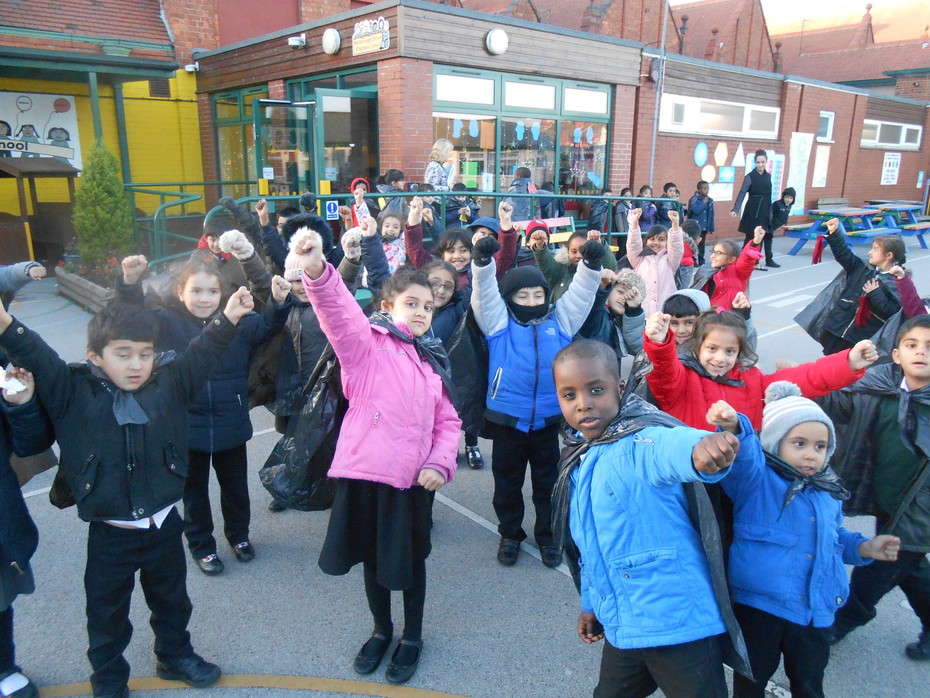 23.11.17
A Visit from the Police
On Thursday, we had a lovely visit from a police constable and a police officer. They showed us their uniform, radio, baton, handcuffs, torch and a spray. Police Constable Luke Cooper explained what he does in his job. Sometimes he has to arrest people and put them in jail. He also tries to calm people down if they are angry. Have a look at our picture with the policemen.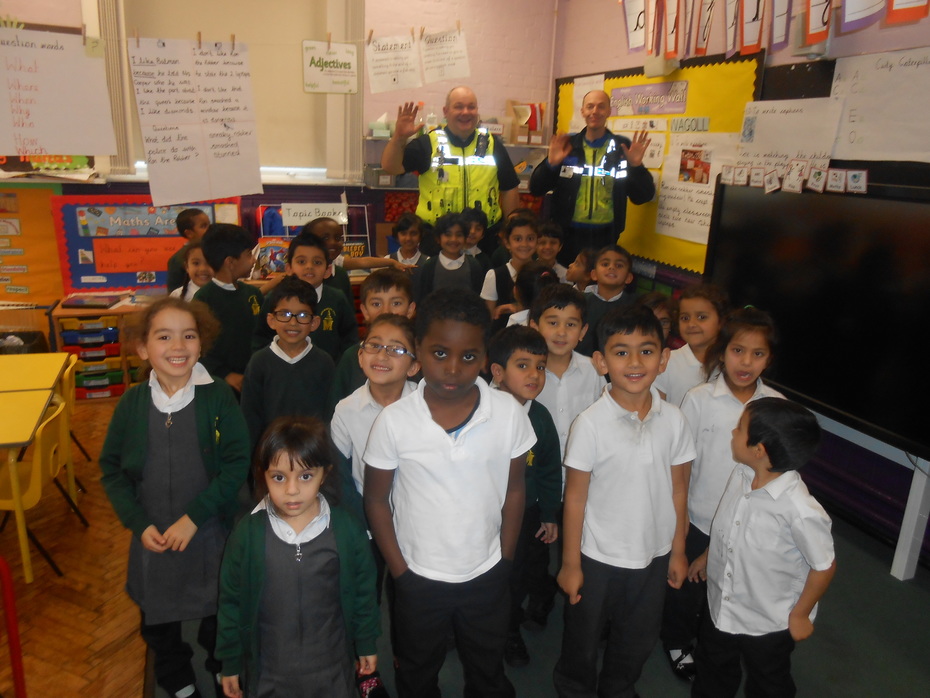 23.11.17
Writing Newspaper Reports
This half term we are learning to write a Newspaper Report and it is a non-ficton text. Can you read the text using the symbols?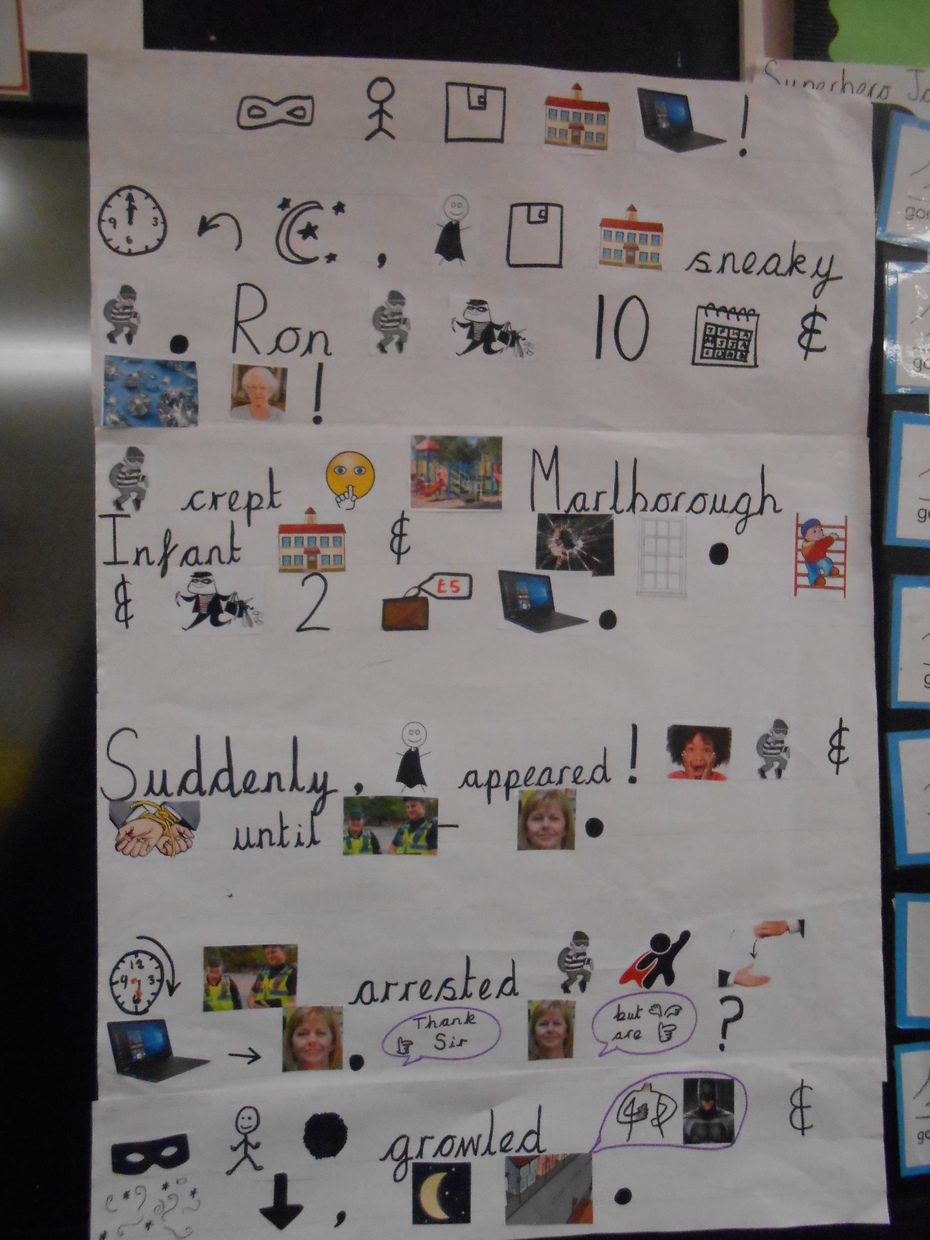 Children in Need
On Friday we came to school dressed in our pyjamas to show our support for a wonderful charity 'Children in Need'.
Have a look at us in our colourful pyjamas!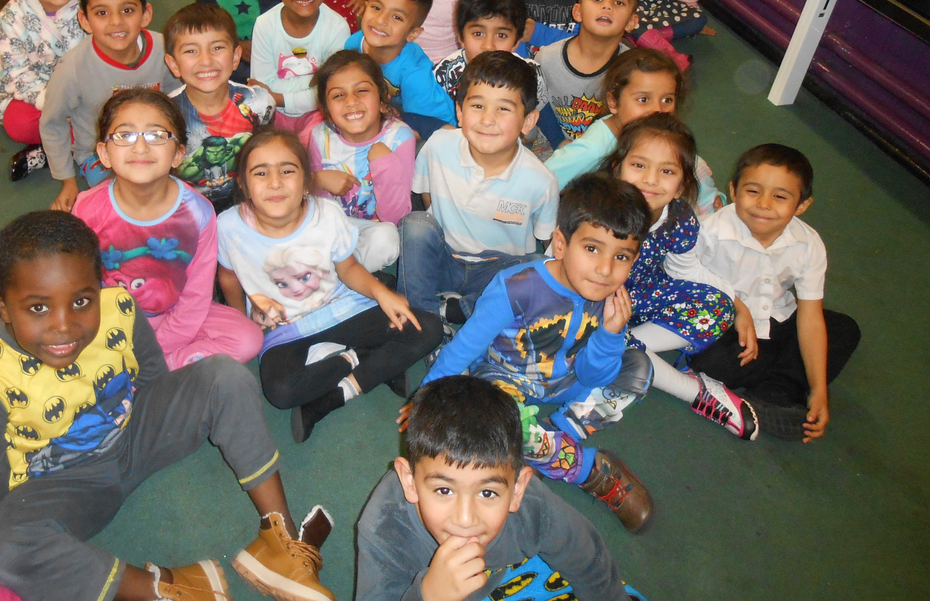 12.10.17
Fire Station Trip
Our topic this half term is 'People who help us'. On Thursday we went to a fire station and we travelled by bus. It was every exciting! We met many fire fighters who showed us a fire engine. We even got to sit in it and pretend to be the boss. We all enjoyed using the hose pipe and spraying water at the cone. The kind fire fighters showed us the tools they use in emergency situations. Have a look at our photos.
04.10.17
Explanation Text
In Mars, we are now learning to write an explanation text. Look at our Talk 4 Writing map below. Can you read the text using the symbols? Have a look at the text to help you.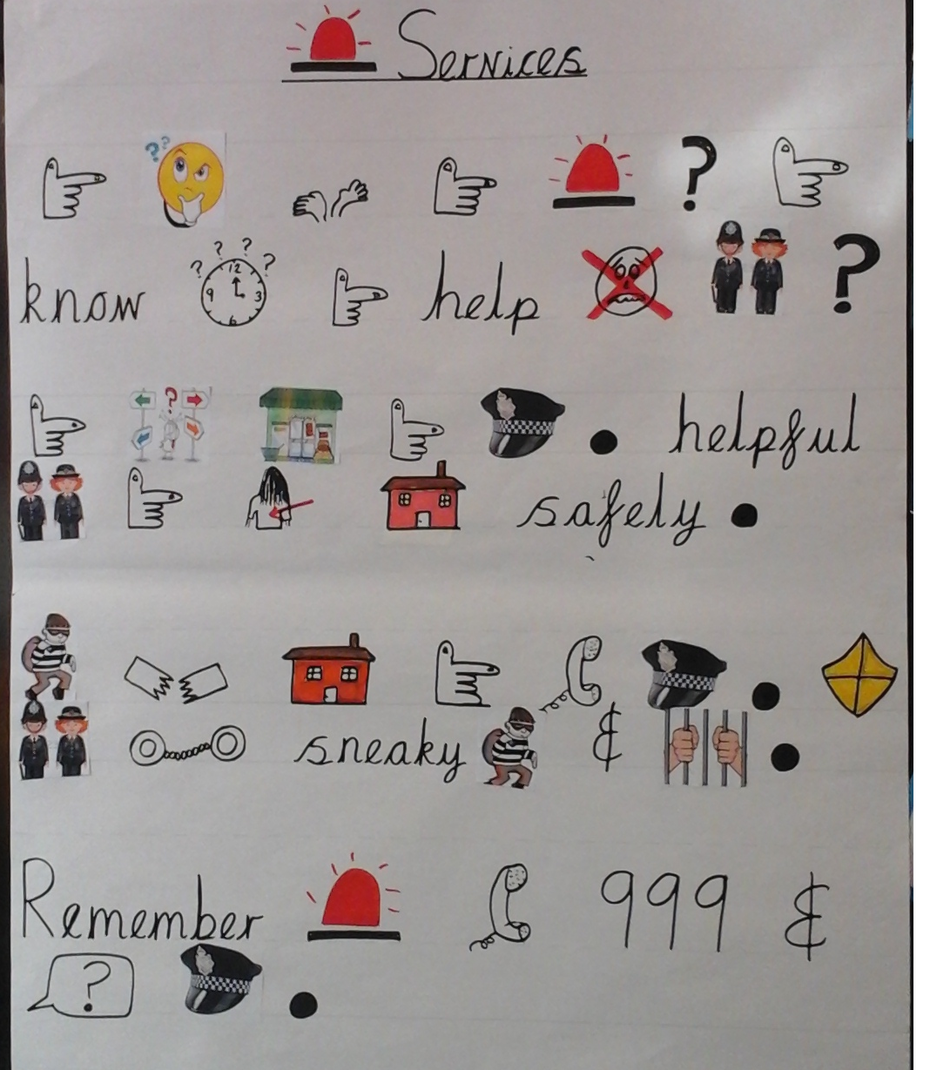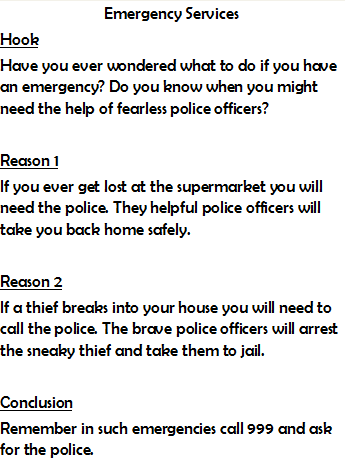 13.09.2017
Roald Dahl Day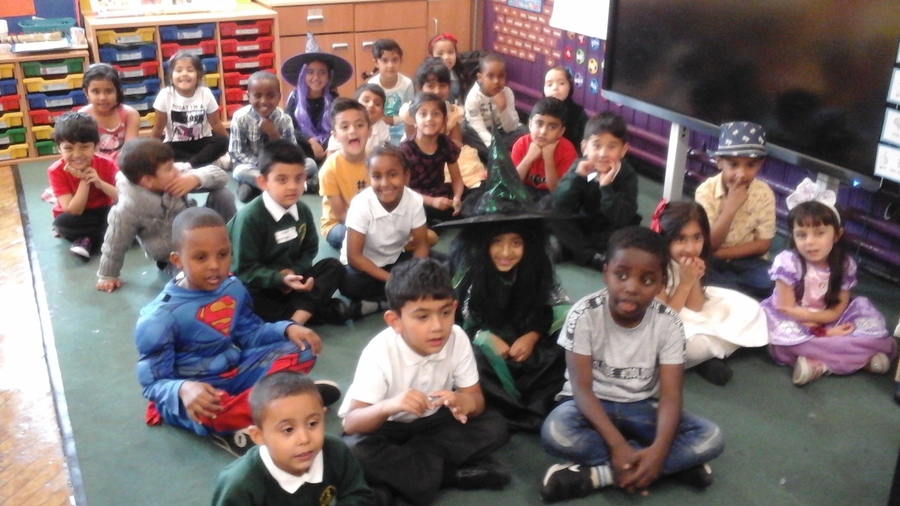 We celebrated Roald Dahl Day by dressing up as our favourite Roald Dahl characters. Can you guess who we are dressed up as?
12.9.2017
People Who Help Us
This half term we will be learning about the emergency services and other people in our community who help us.
In English, we will be learning to write a meeting story. The text we will be reading is 'Cops and Robbers'. Have a look at our Talk for Writing map. Can you read the text using the symbols?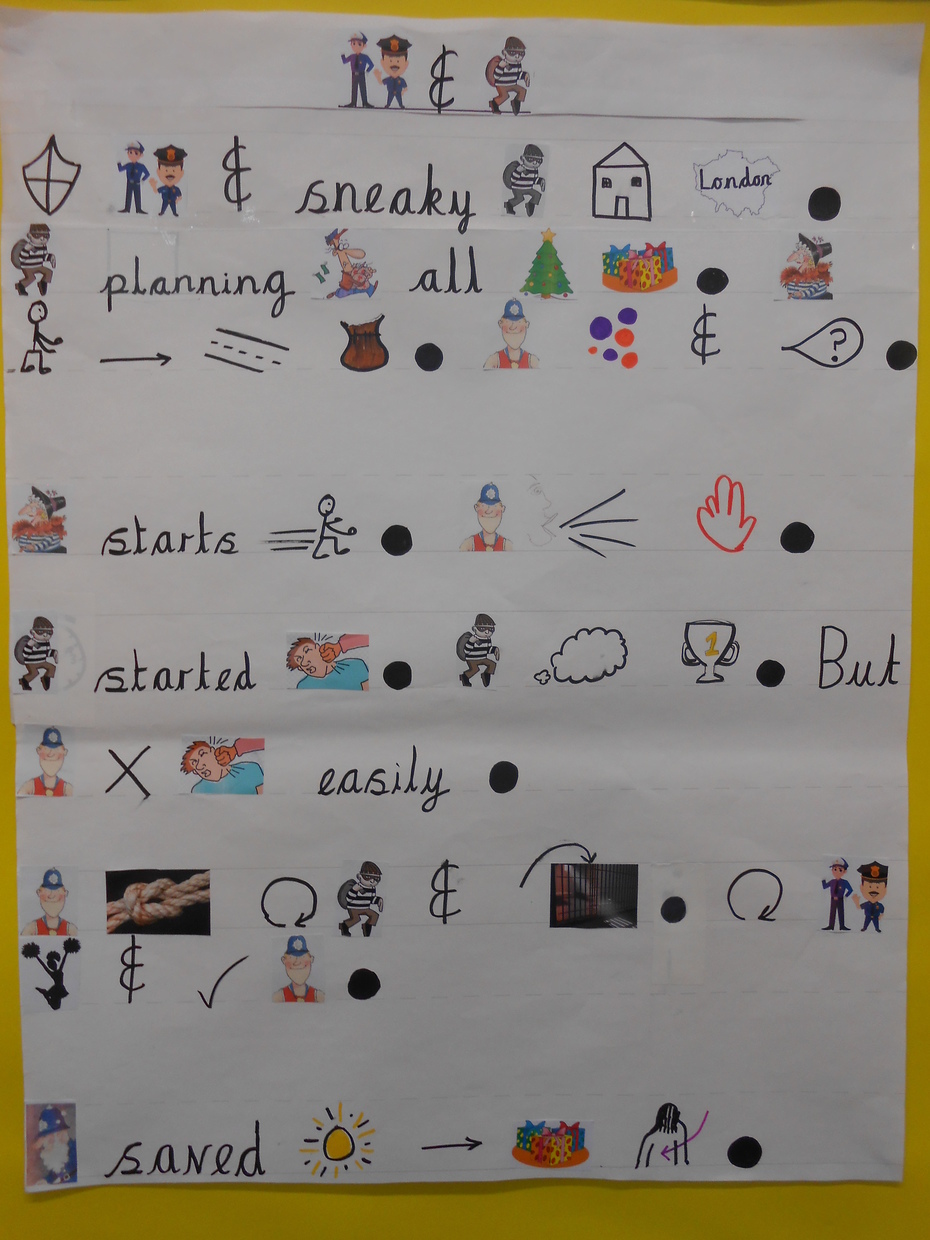 07.09.2017
Welcome to a brand new year!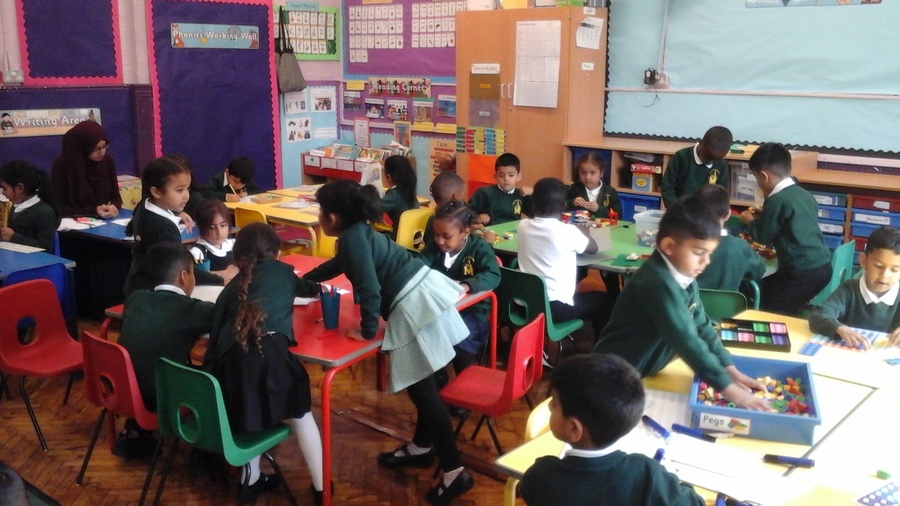 We have enjoyed working hard in our first week in Year 1.