Mars
Welcome to the homepage for Mars!
Summer 2
Down on the Farm
On Wednesday 7th June we went on a trip to Ash End Farm. Have a look at our pictures and captions below.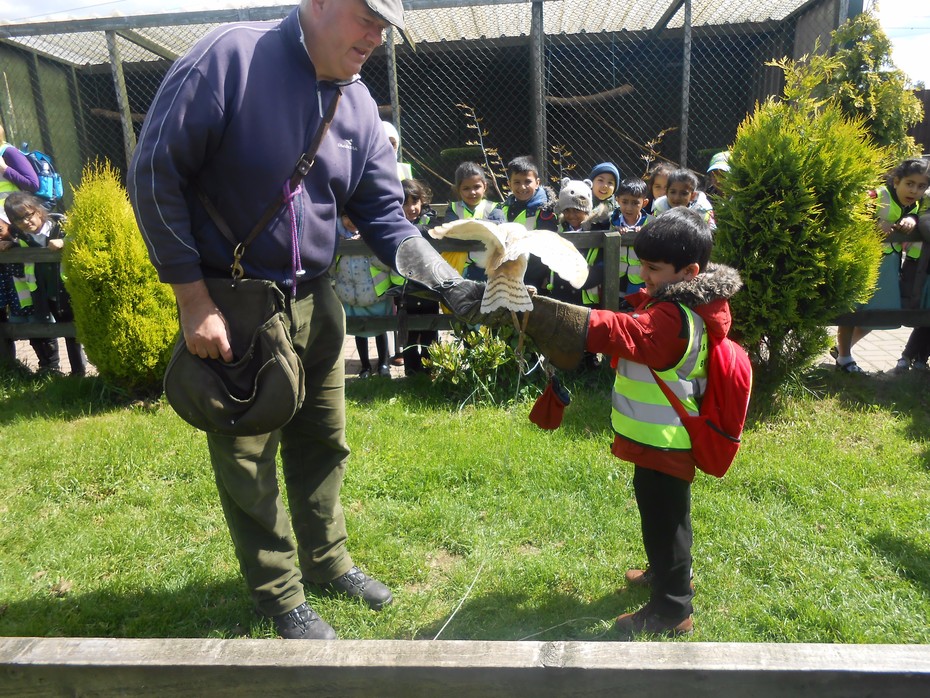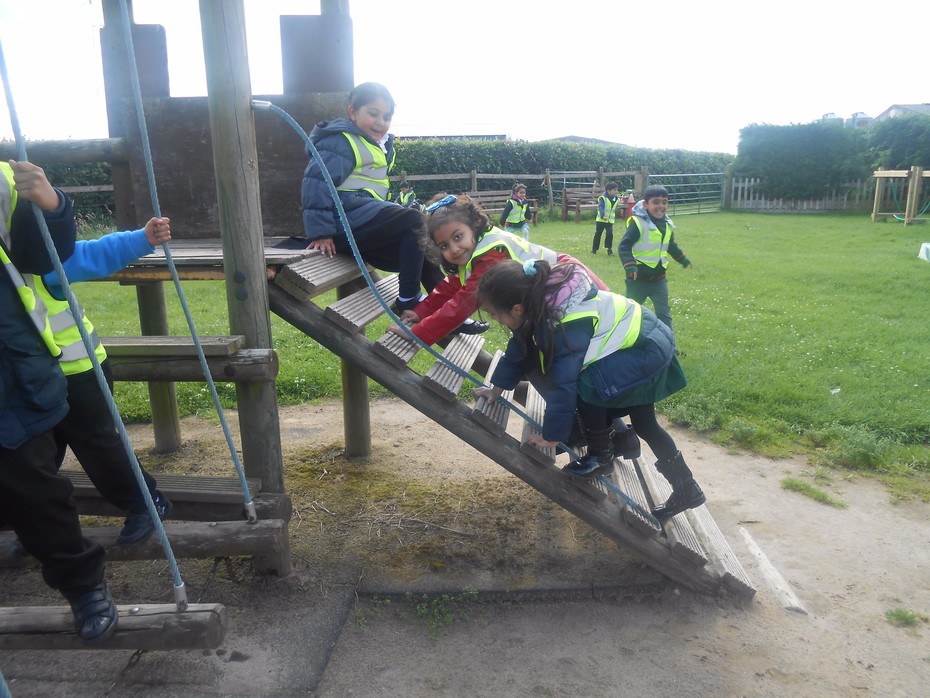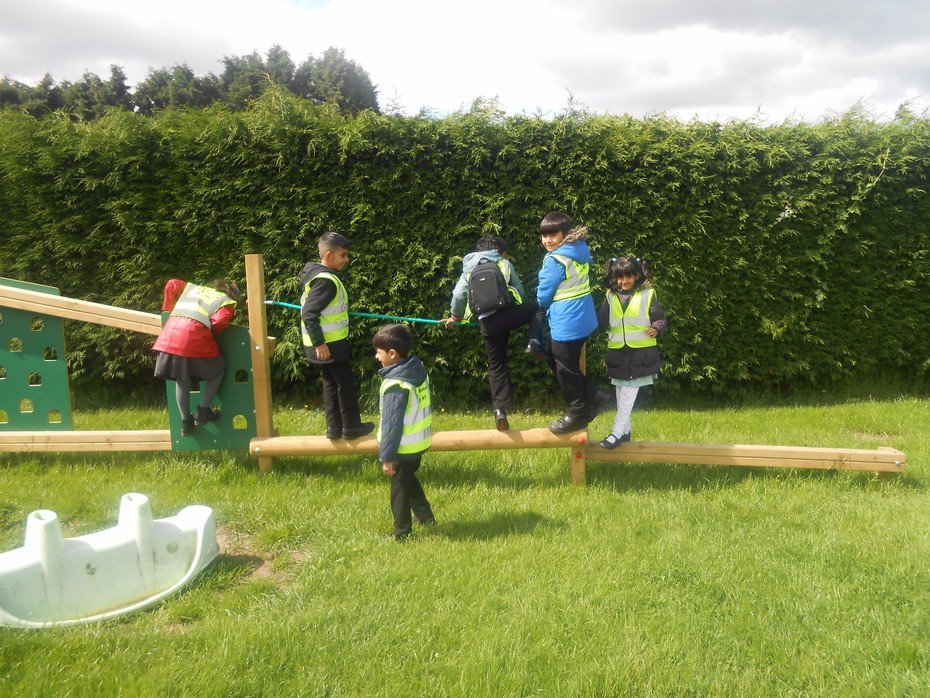 Some of us were very lucky to get to hold Iccy the barn owl. Isn't he gorgeous! Then we had fun in the playground until it was time to eat our lunch.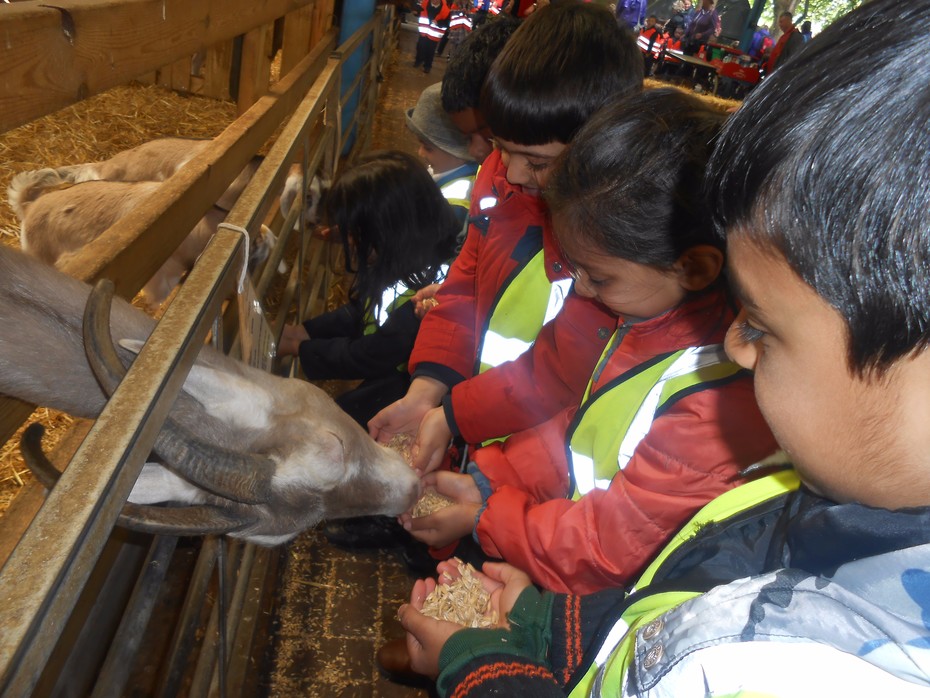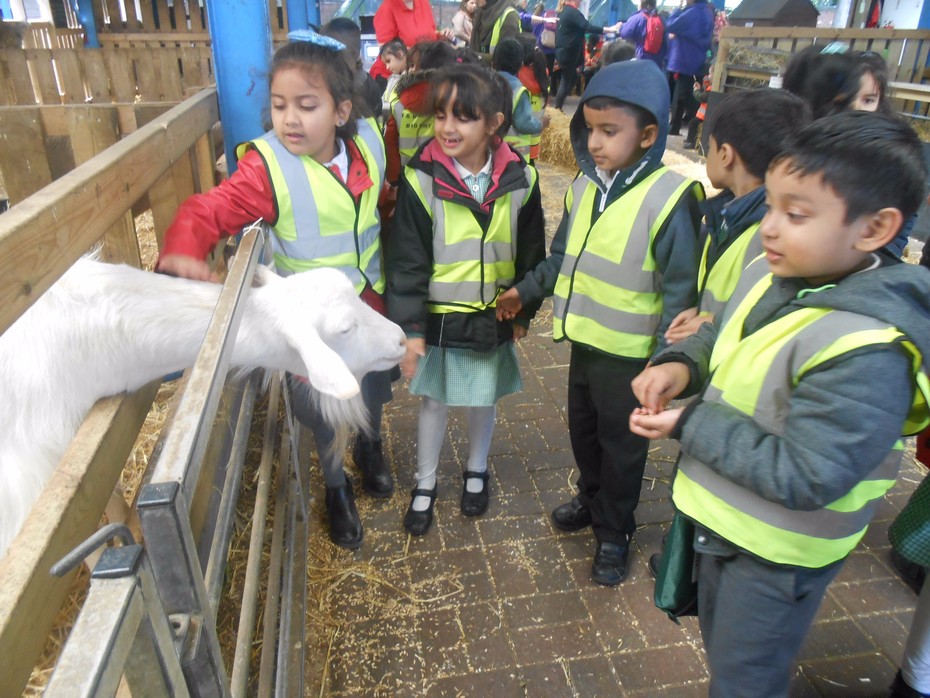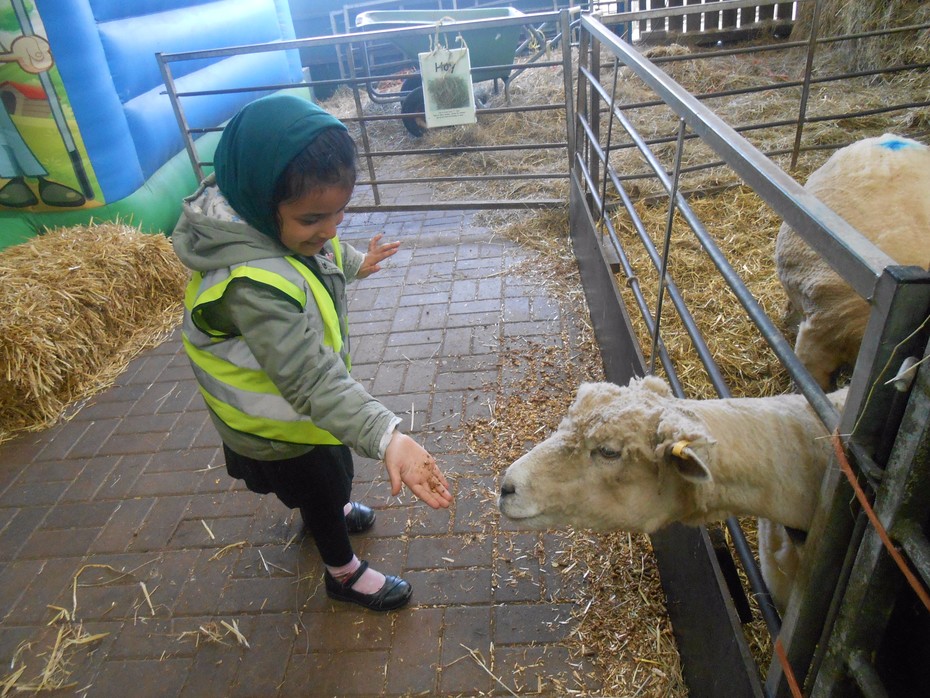 We enjoyed feeding the lovely animals and stroking them too. The goats were very eager to be fed.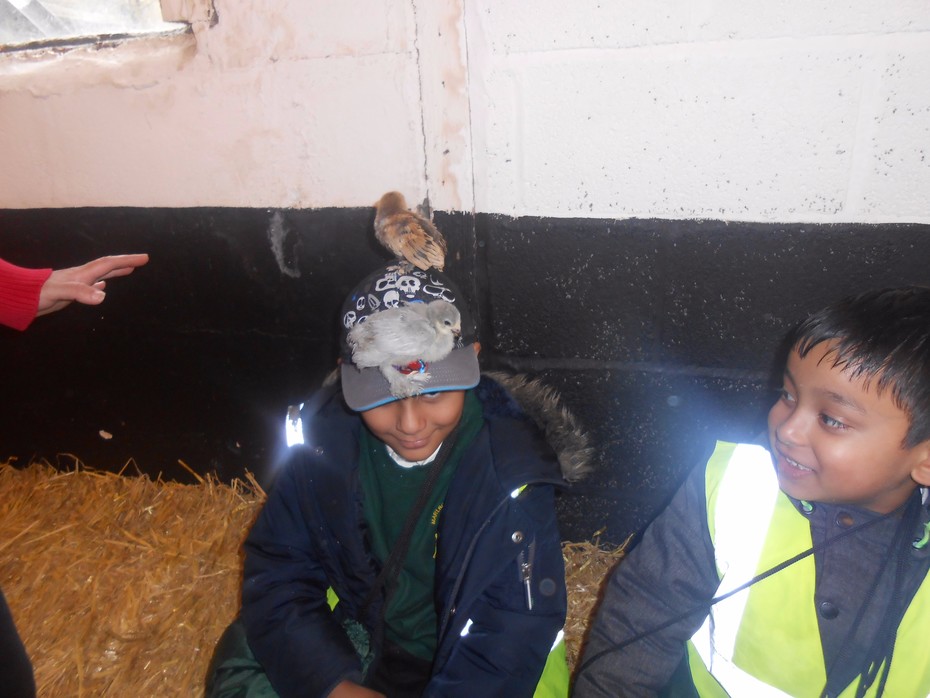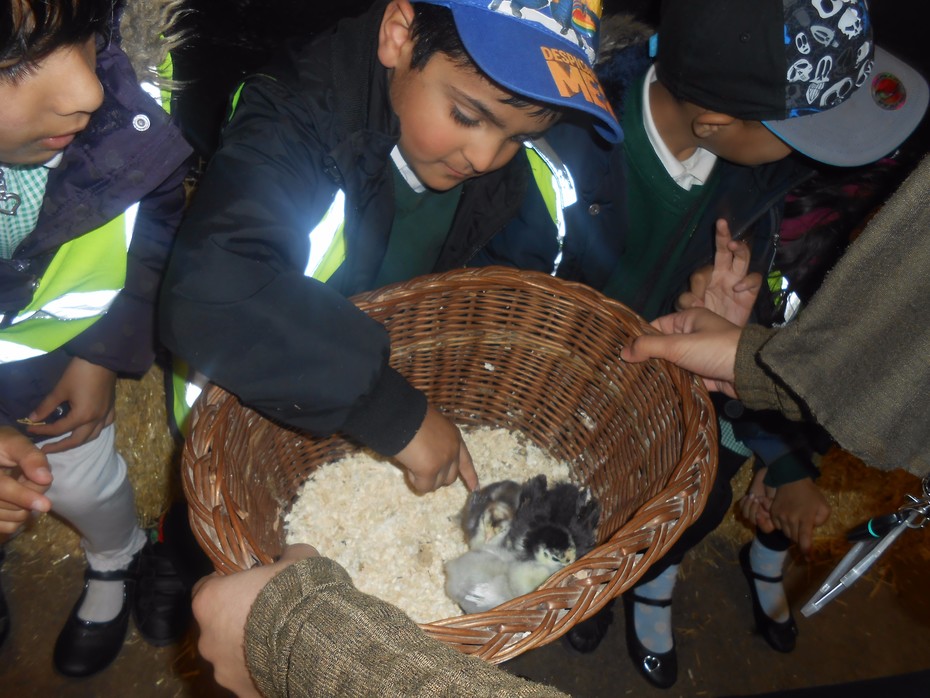 After that, we headed over to the hatchery where we were able to feel the chicks. Some of the chicks were only 1 day old. Farmer Emma also let us take a freshly laid free range egg home. We felt very lucky.
Also at the farm we saw pigs, giant rabbits, guinea pigs, ducks and geese.
Lickey Hills
On Wednesday 3rd May, Year 1 went to the Lickey Hills. We needed to catch a bus and a train to get there. Look at our pictures and read our captions below.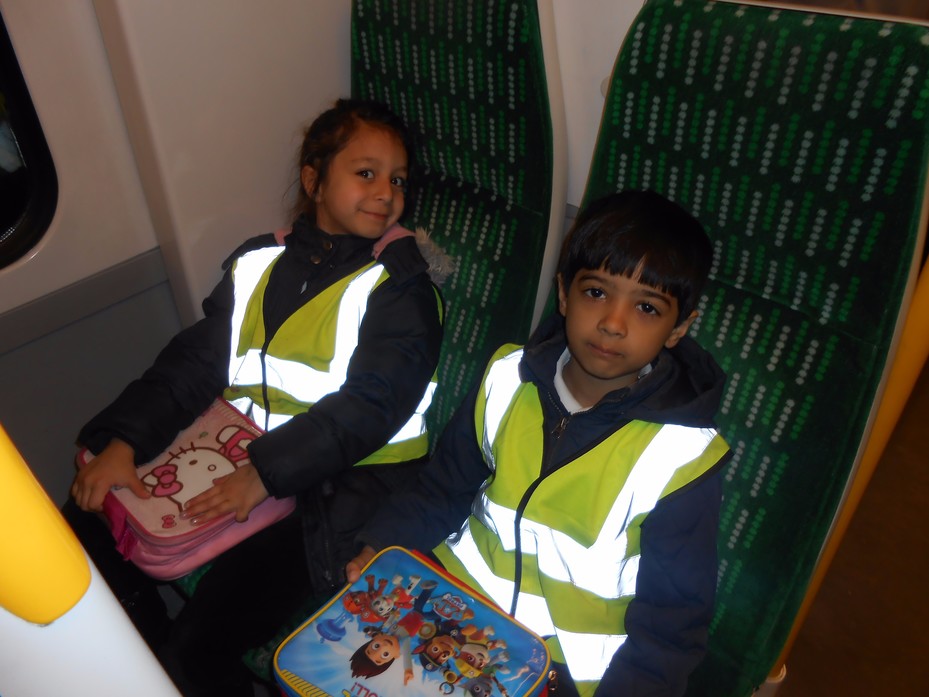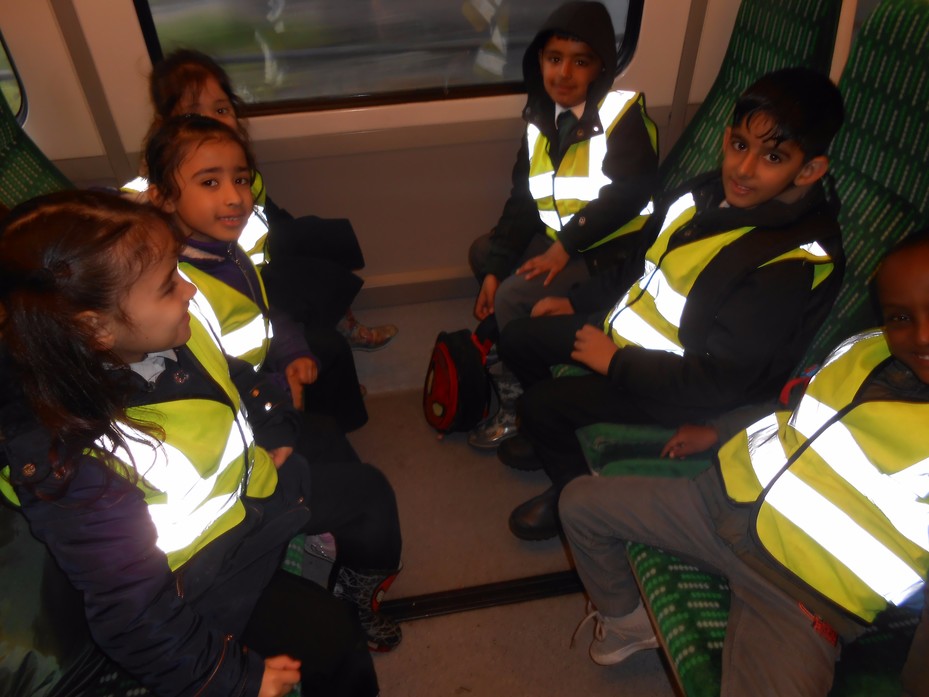 First we took a bus to town and then we caught a train to Barnt Green from Grand Central.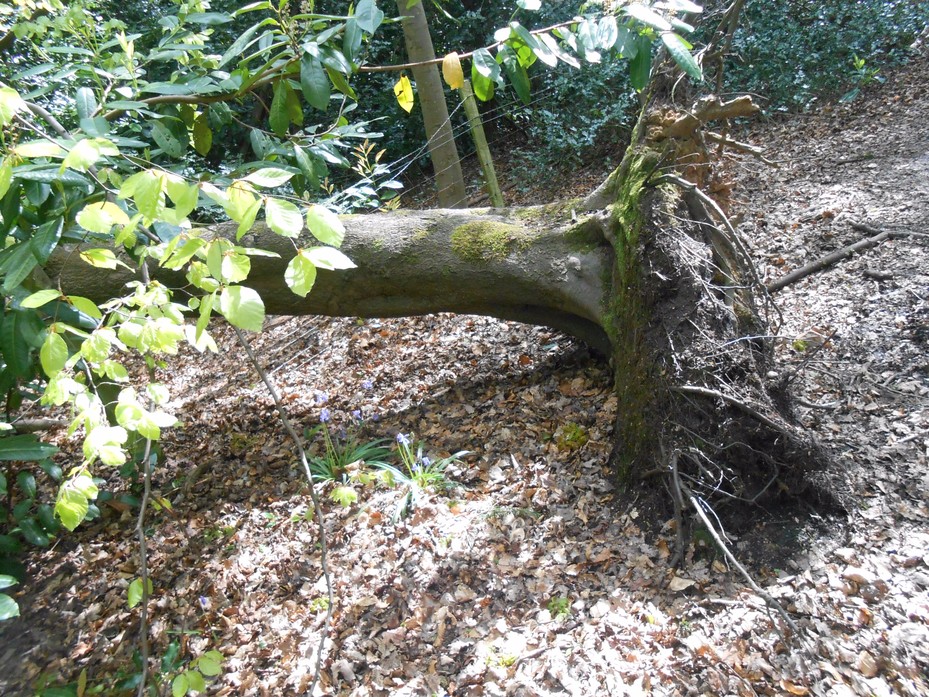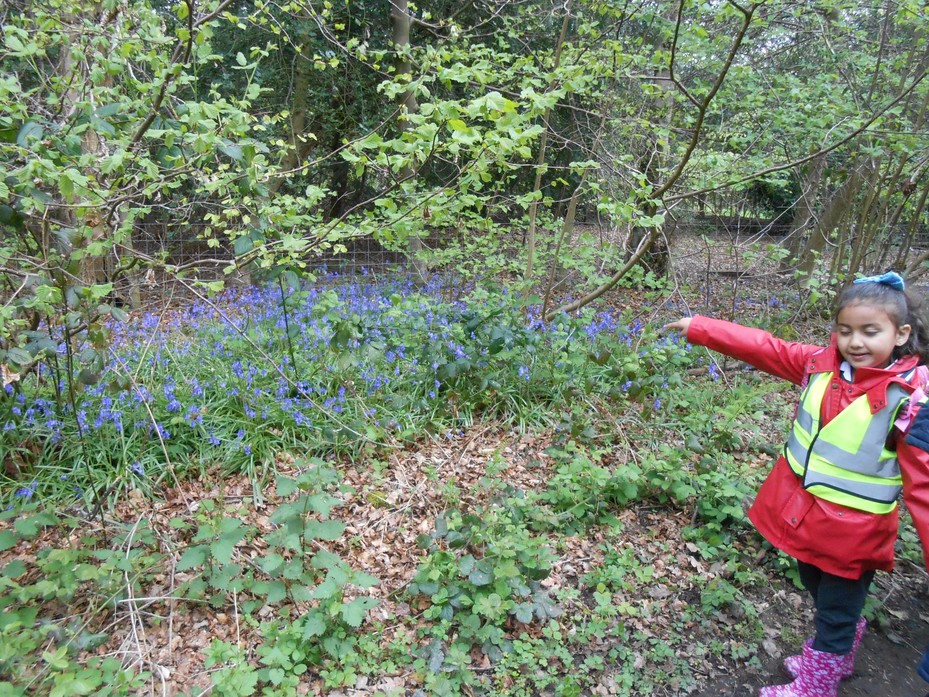 We found a tree that was uprooted and thought the wind may have caused it to fall down. We spotted lots of bluebells growing on the ground.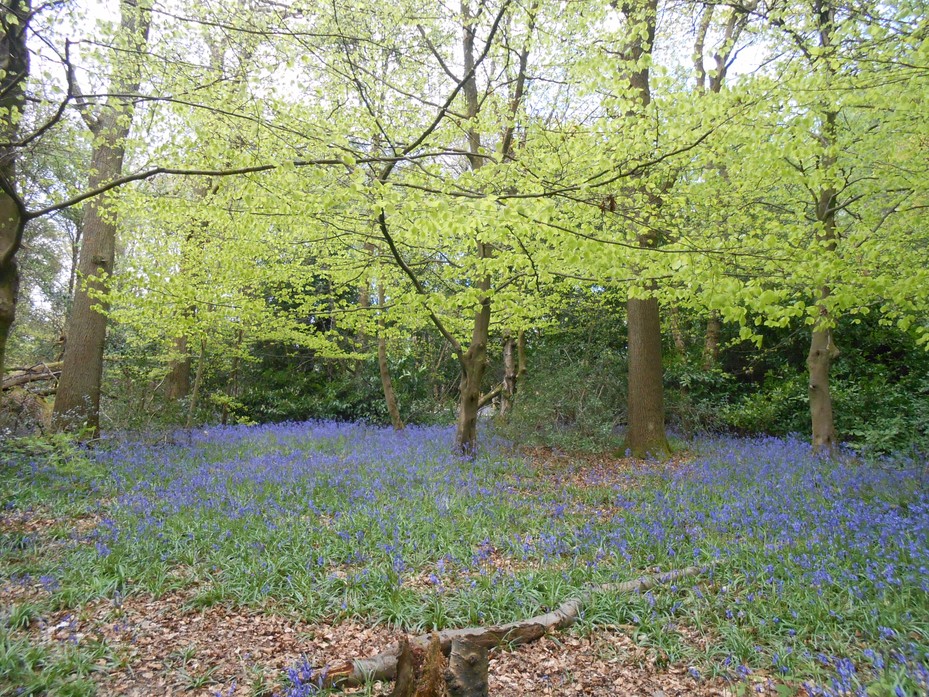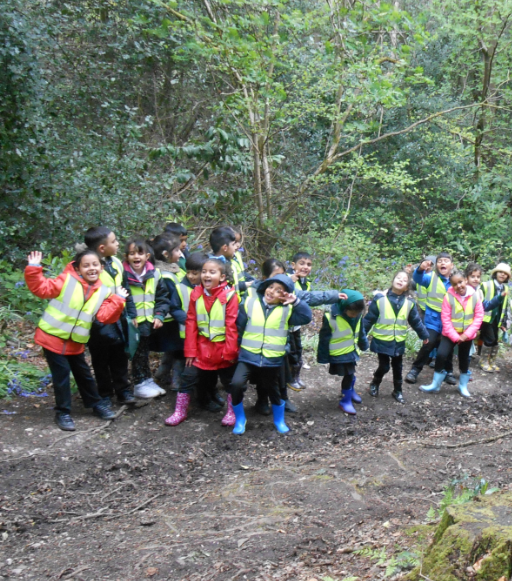 What a beautiful sight! We decided to walk uphill and follow the woodpecker trail.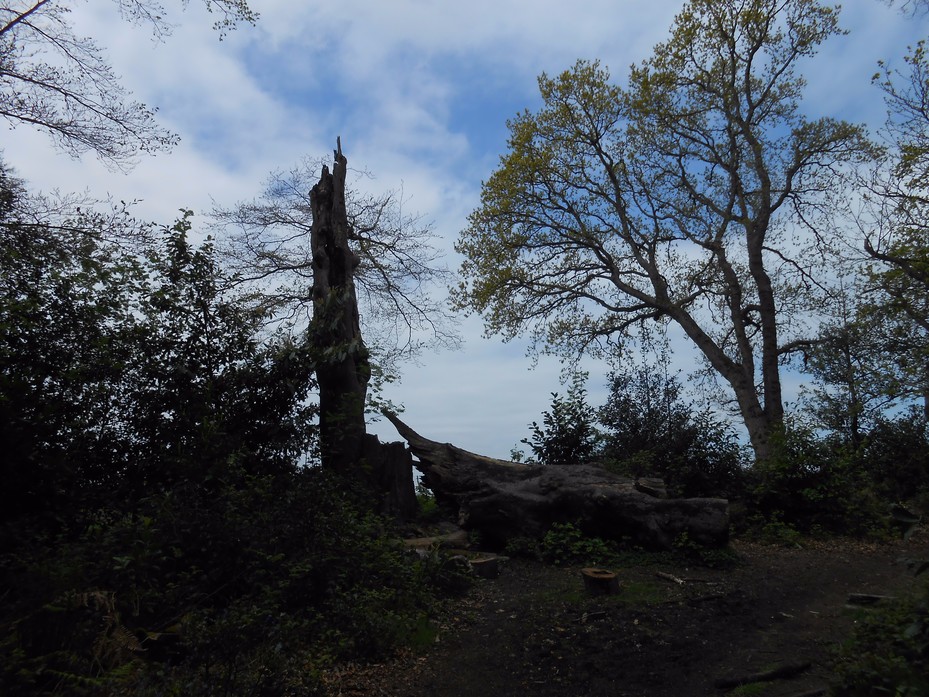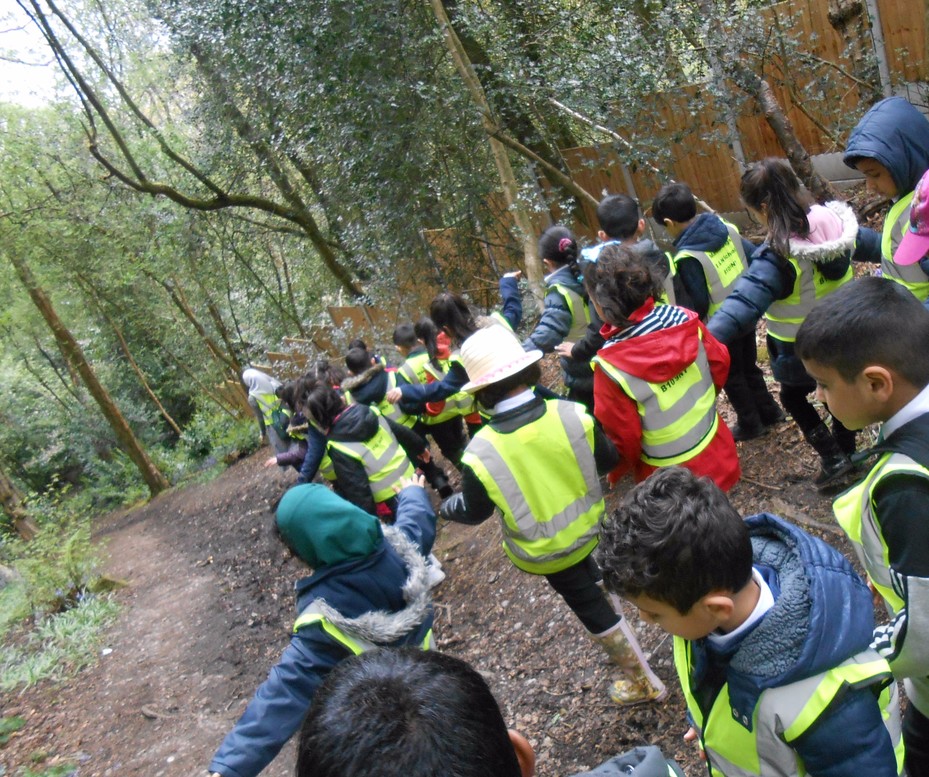 Although we didn't see any woodpeckers, we did find this broken tree. Finally, we made our way back to the train station.
Summer 1
This half term our topic is the Woodlands. In English we are learning to write a Hiding, Losing and Finding Story which is called 'The Flower'. Have a look at our gallery and see if you can read our Talk for Writing Maps.
Science Workshop
On Tuesday 25th April, we had a fantastic time working with our parents to plant a seed.
First we chose which seed to plant. There were onions, carrots, tomatoes, peas, runner beans and broad beans.
Then we filled a pot with soil. Next we poked a hole in the soil and added a few seeds. After that we covered them with soil.
Also, we designed a packet for our seeds. We needed to think about how to care for our plant.
Every week, we will be recording the growth of our plants in a diary. We can't wait to see how much our plants grow!
Talk for Writing Maps
For the next three weeks we will be learning to write a warning story. Have a look at our gallery. Can you read the story?
Spring 2
This half term our topic is Pirates.
When we came into our classroom on Wednesday 1st March 2017, we were shocked. Our classroom had been turned upside down. Someone had broken in and left some things behind. Have a look at what we found.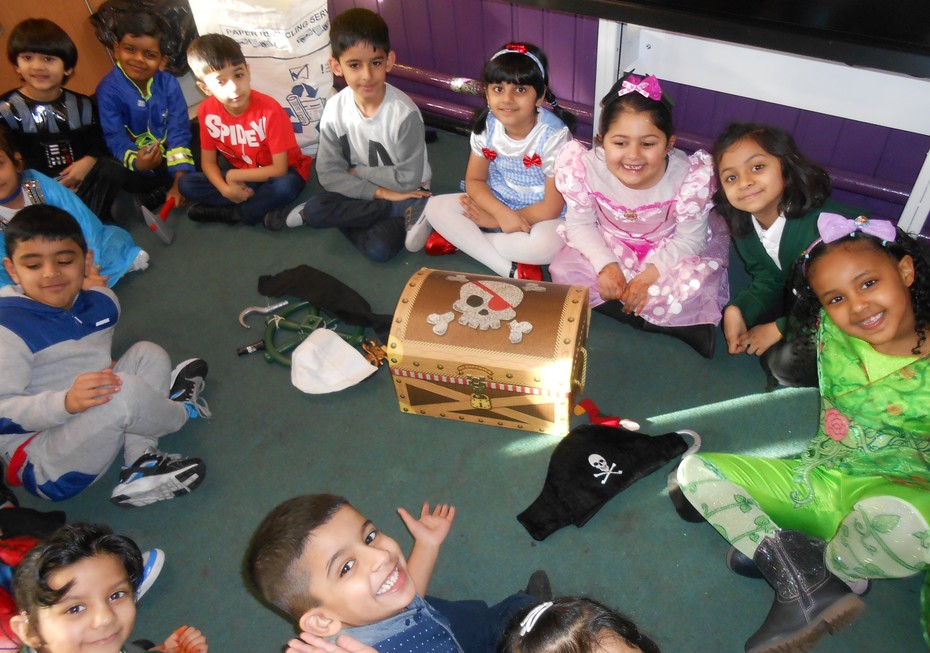 After we investigated the clues left behind, we thought that a pirate had been in our classroom.
The next day, just after an English lesson, a pirate burst into our classroom. She said her name was Anne Bonnie and she was carrying lots of jewels and some pretend weapons. We were terrified!
Isn't she terrifying! Anne Bonnie stole our treasure and ran away before we could call the police.
World Book Day
To celebrate world book day, we all dressed up as book characters. Can you guess which book character we are?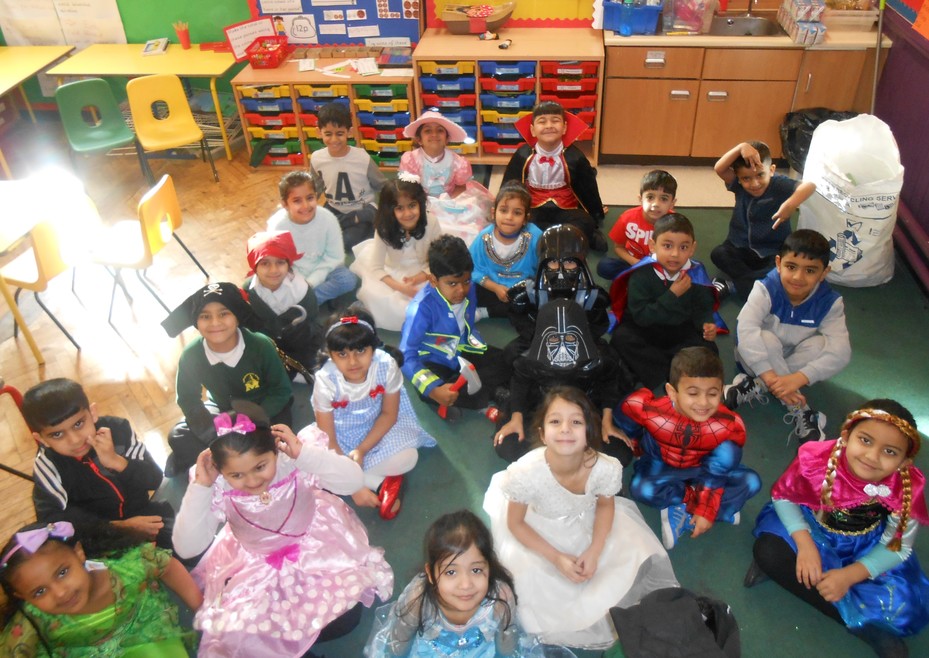 Stir fry
This half term our topic was China. We learned about the similarities and differences between China and England. At the end of our topic we followed a recipe to make a Chinese stir fry, it was delicious! Take a look at our pictures.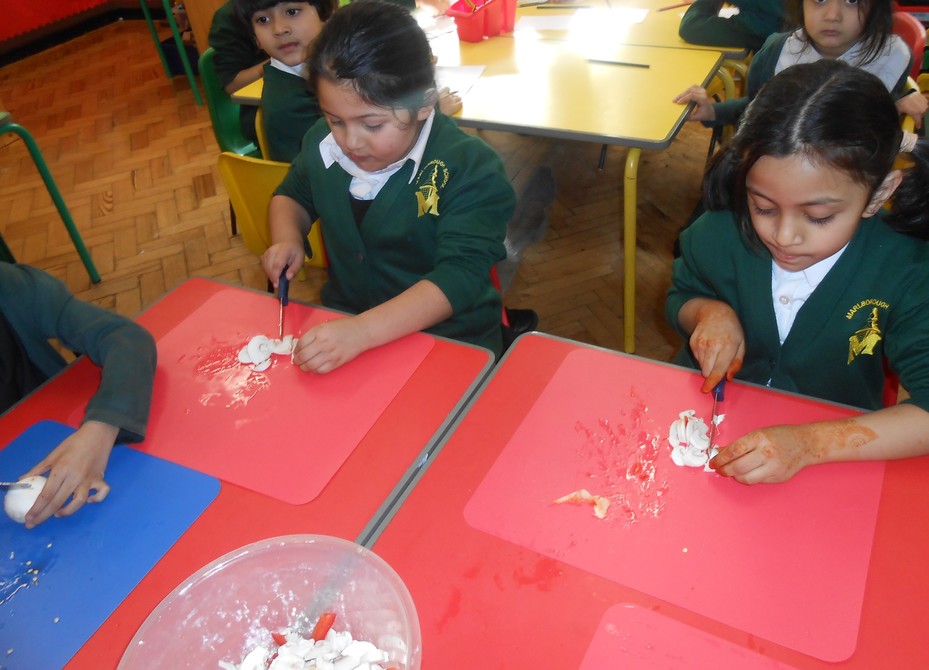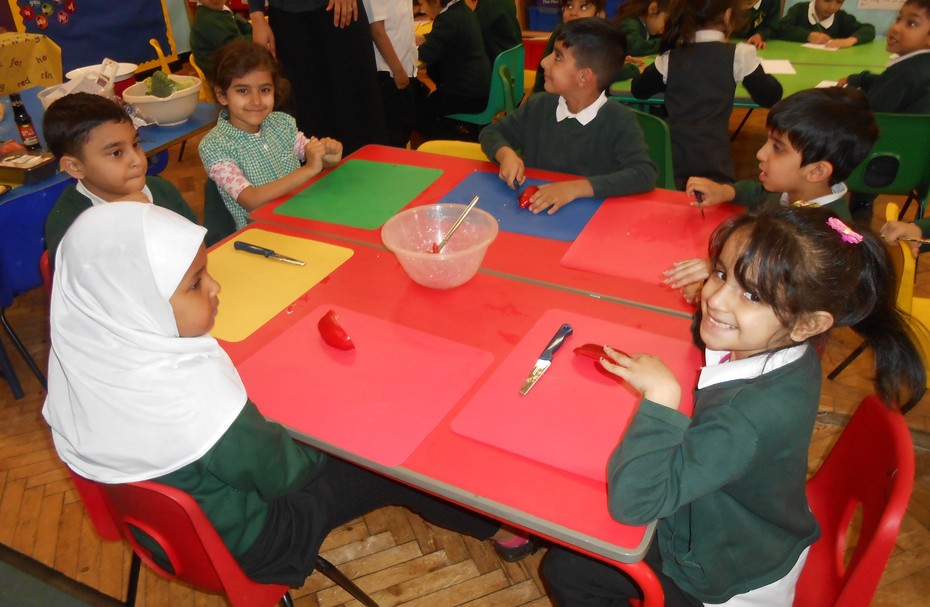 After washing our hands, we helped chop the vegetables. We had to be very careful when using the knife to chop the vegetables. The vegetables in our stir-fry were: onions, broccoli, carrots, peppers, baby sweetcorn, mushrooms and bean sprouts.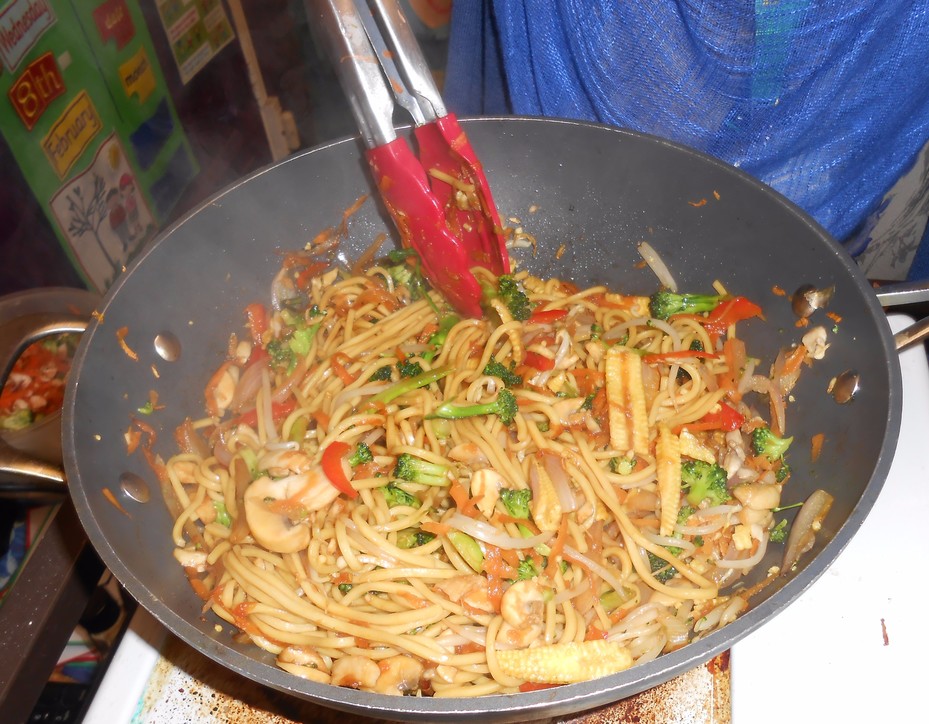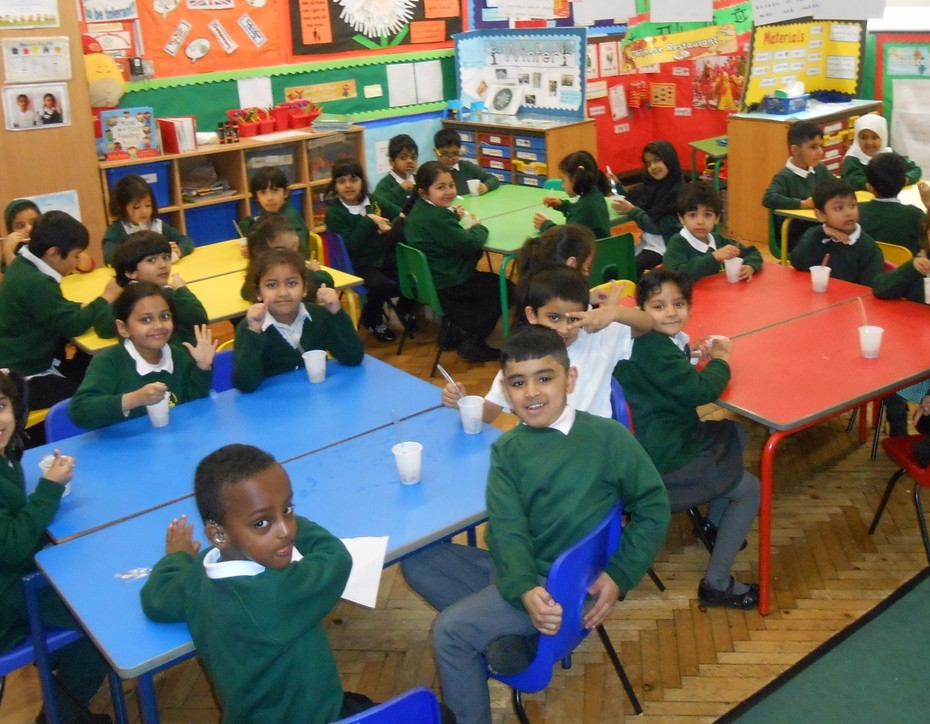 Once all the vegetables had been chopped, Mrs Ahmed added some oil into a wok and fried the vegetables with some egg noodles. She also added some soy sauce for flavouring. Finally we sat at our tables and ate the tasty stir-fry.
Animal Man
In science we have been learning about animals. Mohammed the animal man visited our school and bought some different animals to show us. We were able to hold or feel the animals. Have a look through our gallery.
Roald Dahl Dress Up Day
Can you guess which characters we are?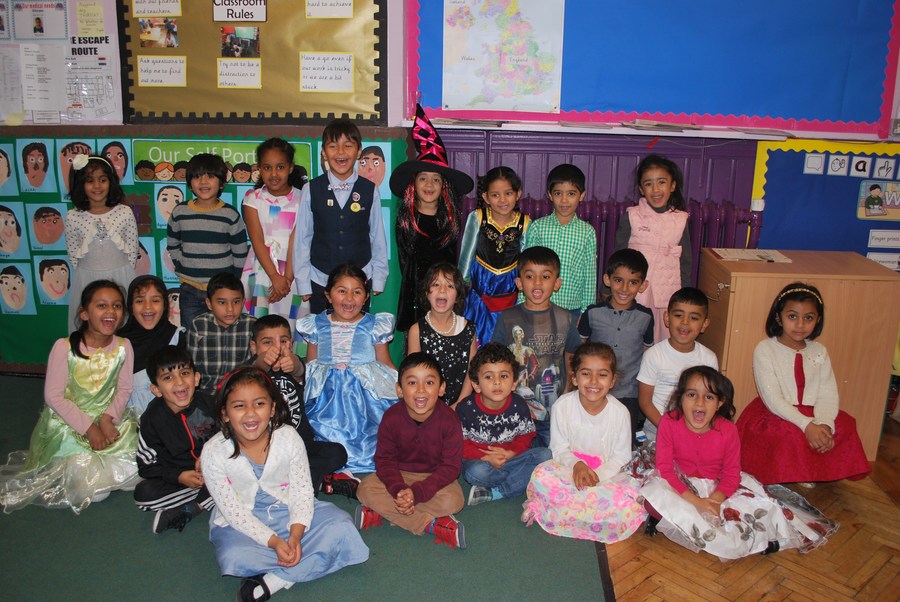 This half term our topic is 'Everyday Heroes and the Emergency Services'.
We have learned about the people we can trust in our community like our family, friends and teachers. We also learned about the emergency services such as the police and fire services.
Recently, we were visited by the Life Caravan. It was so exciting. Lynn led the session and told us about our bodies. We learned about the role of bones and organs in our body. We learned all about how different foods do different
jobs. Now we will try to include different foods in our diet to keep our bodies healthy.
The different foods are:
carbohydrates

fruit and vegetables

protein

dairy foods

food and drinks that are high in fat and sugar
Have a look at our photos in the gallery below.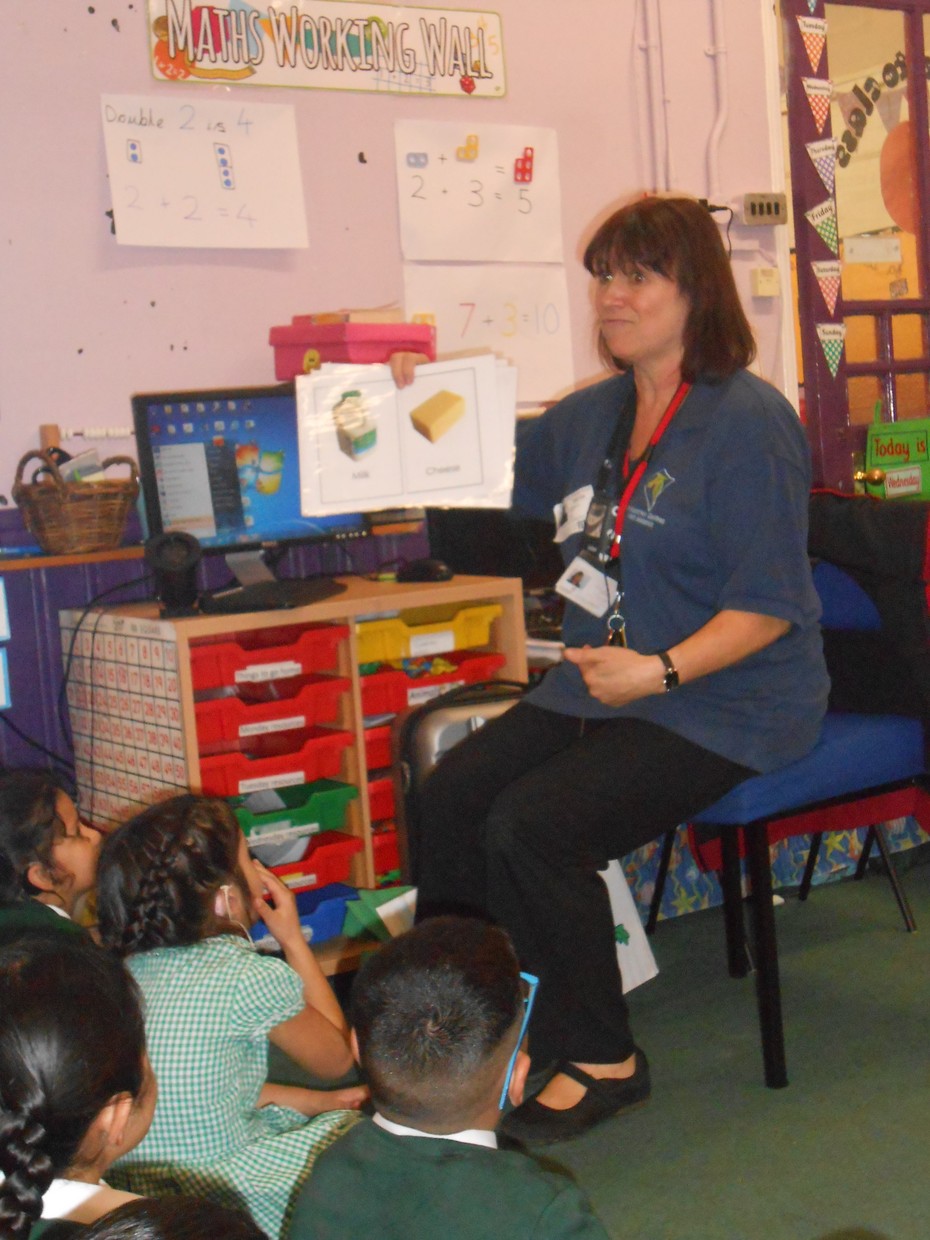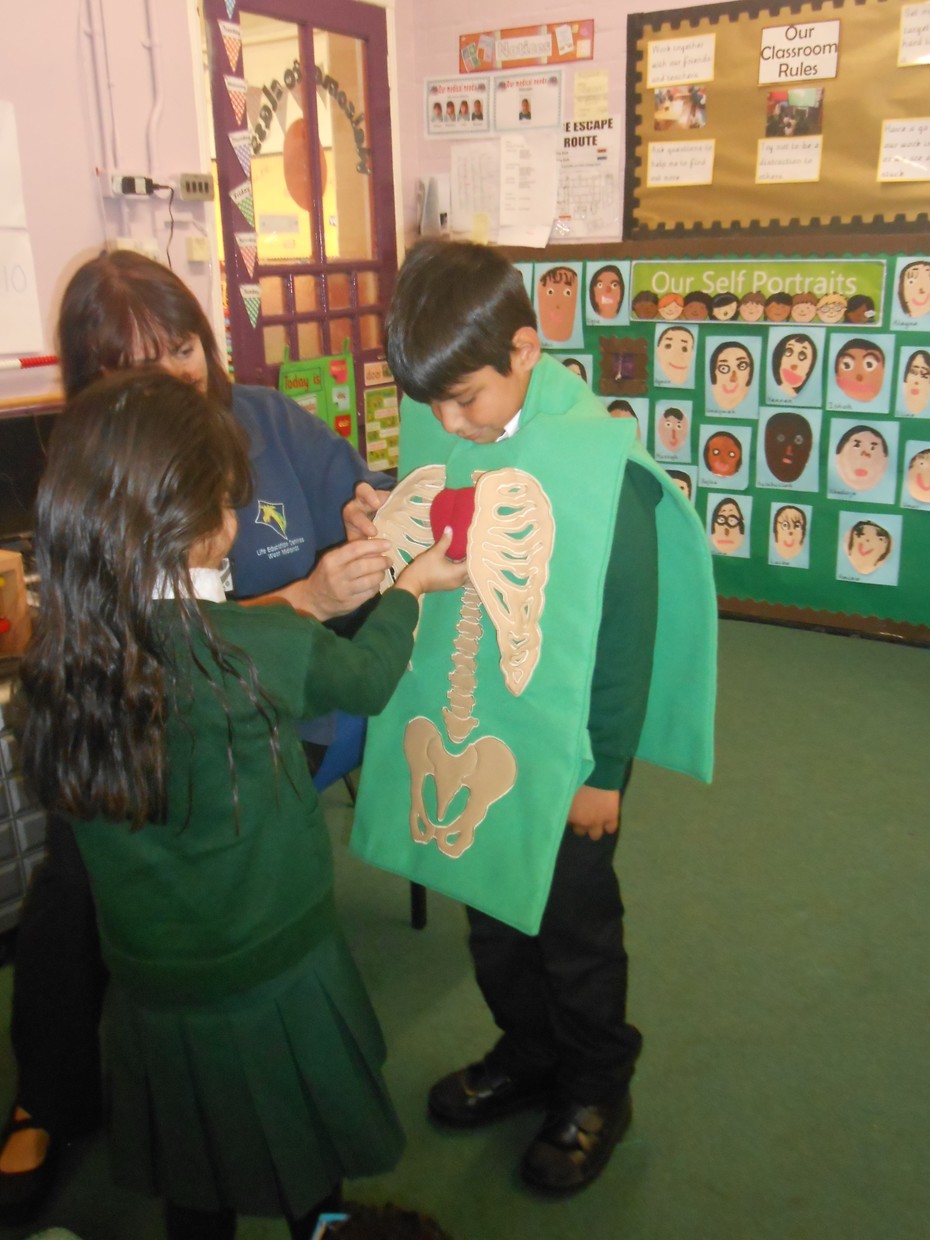 Dairy foods help make our bones strong. We had a go at putting our internal organs in the right place.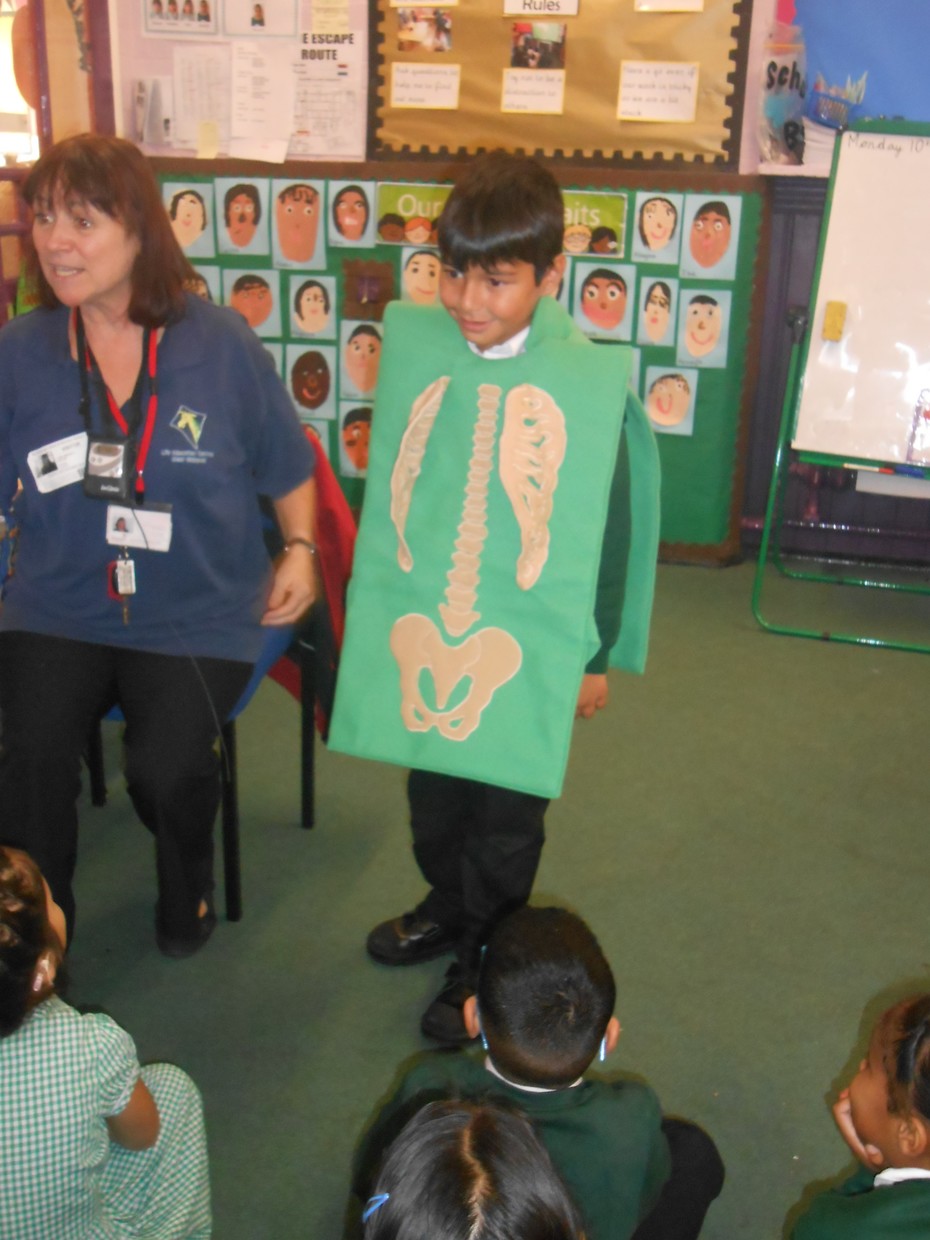 We met Harold the giraffe. This shows some of the bones in our body.