Mars
Welcome to the homepage for Mars!
22.06.18
Animal Man
Today, we were very lucky as Mohammed the Animal Man came to visit our school and bought some of his wonderful animals with him. We got to stroke and even hold some of the animals. There was a 25 year old tortoise, a Columbian Boa, a brown fluffy rabbit, a Silky Chicken all the way from China and a stick insect called Haleema. We learned how important it is to know how to look after animals.
18.06.18
Eid Party
On Monday we celebrated Eid with a wonderful Eid party at school. We also supported the Macmillan Cancer Support by dancing in the hall with the whole of Year 1. We wore our beautiful Eid clothes and bought delicious food for the party. Some of our parents joined us for the fun. Have a look at our lovely pictures.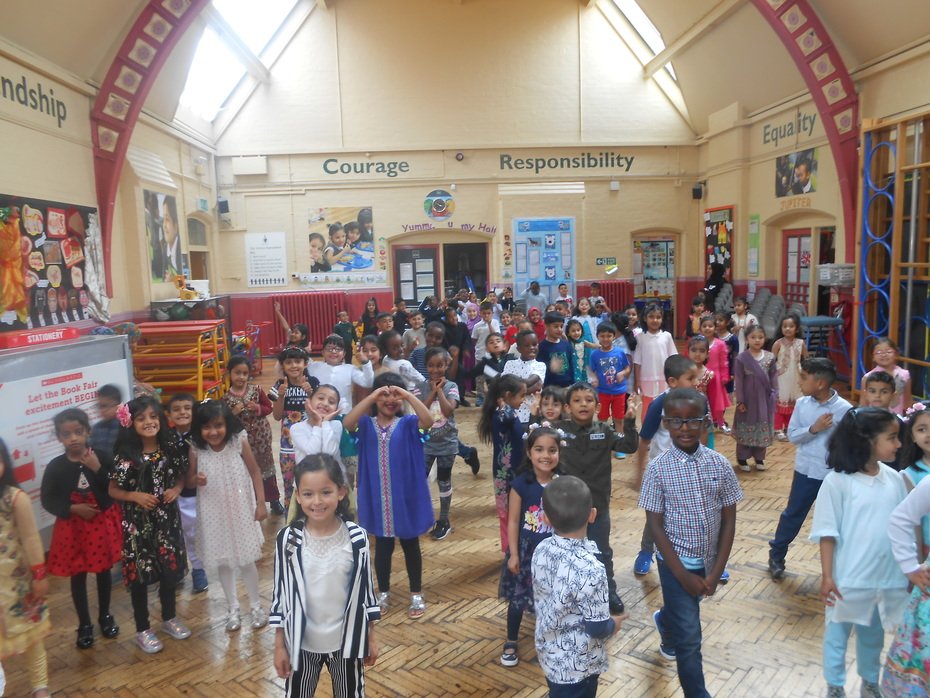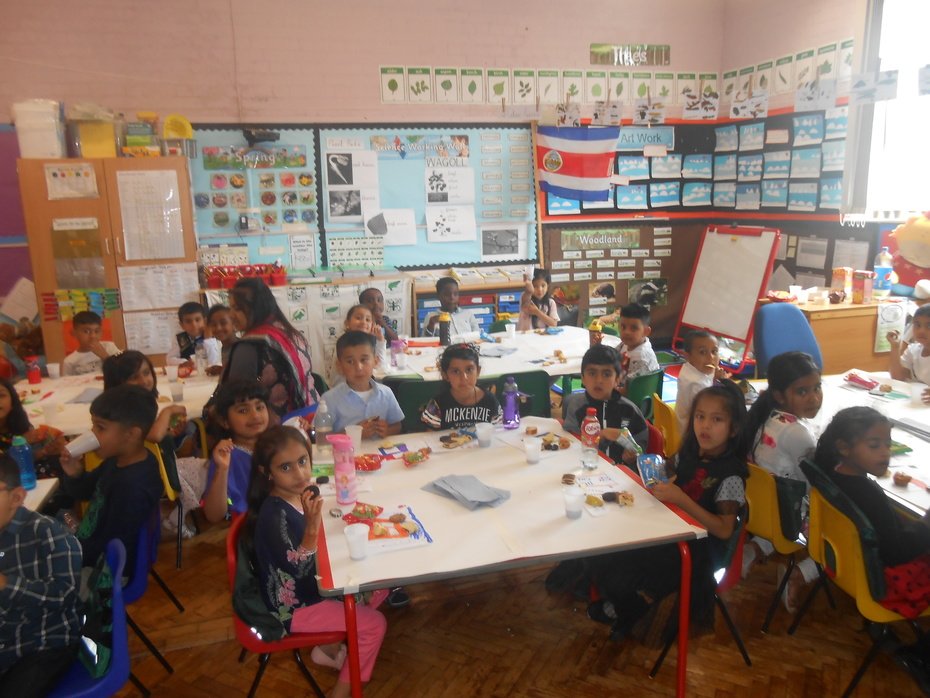 7.6.18
Small Heath Park Trip
This half term our topic is 'Woodlands'. On Friday 7th June 2018 we went to Small Heath Park to collect materials to create some Andy Goldsworthy artwork. We also created our own colour palettes to help us with our designs. Have a look at our wonderful pictures!
4.6.18
Growing plants
In Science we have started learning about plants. Before the holidays we had the opportunity to plant our own seeds. We have been making sure we water them every day. Have a look at our plants growing. Can you guess what plant it is?
23.4.18
Butterfly Farm Trip
On Monday 23rd April we went to the Butterfly Farm on a coach. We learned about the lifecycle of butterflies and our brilliant tour guide, Chris showed us some caterpillar eggs, caterpillars and chrysalises. In the tropical house we also saw an iguana, a parakeet and goldfish. Some of our favourtie butterflies were the Glass Wing, the Blue Morpho and the Owl Butterfly. Have a look at our pictures in the gallery. Which is your favourite butterfly?
9.3.18
World Book Day
On Friday 9th March 2018, we dressed up as our favourite book characters. Can you guess which characters we are?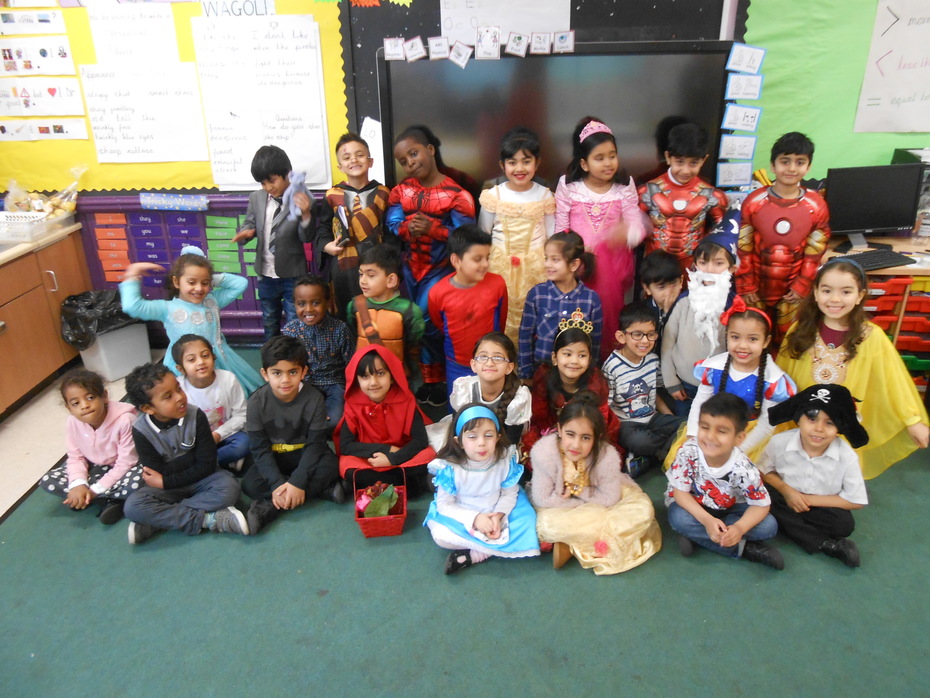 12/2/18
Writing Non-Chronological Reports
This half term out topic is 'Poles Apart'. In English we are learning to write a non-chronological report. On 29th January we found out that a polar bear had been seen in Small Heath. We were shocked! We wanted to learn more about polar bears so we did some research and read some facts about them. The following week we changed our Talk for Writing Map to give information on penguins. Some of us even created a Talk for Writing Map about narwahls and huskies. Have a look at our Talk for Writing Maps below.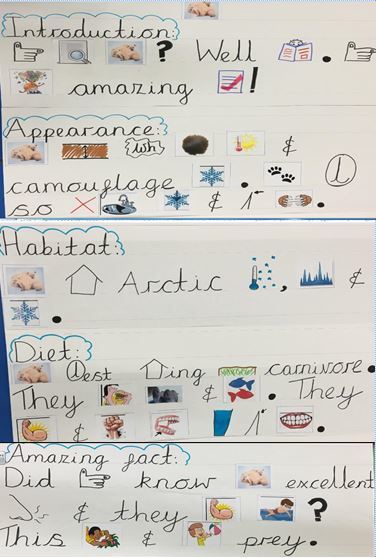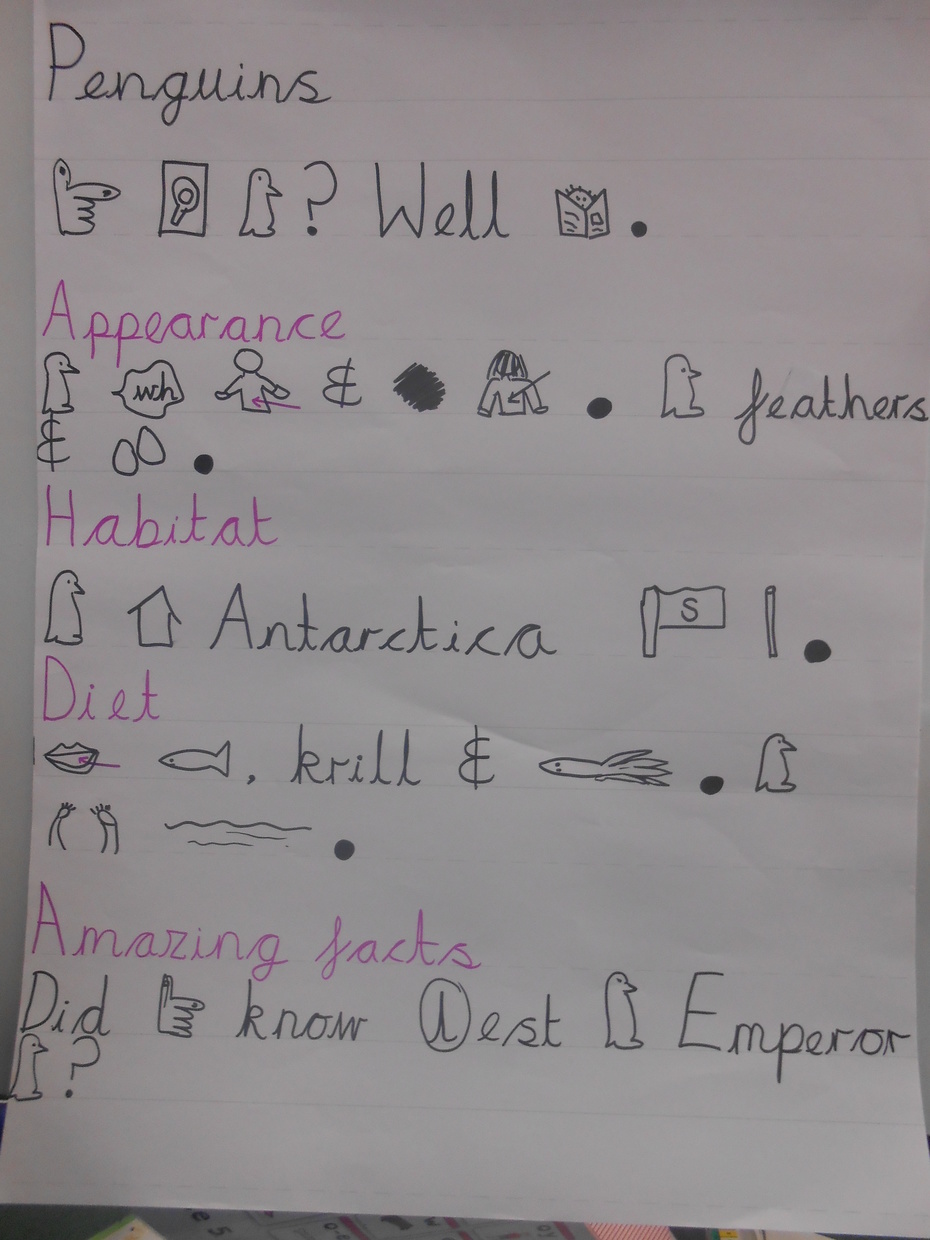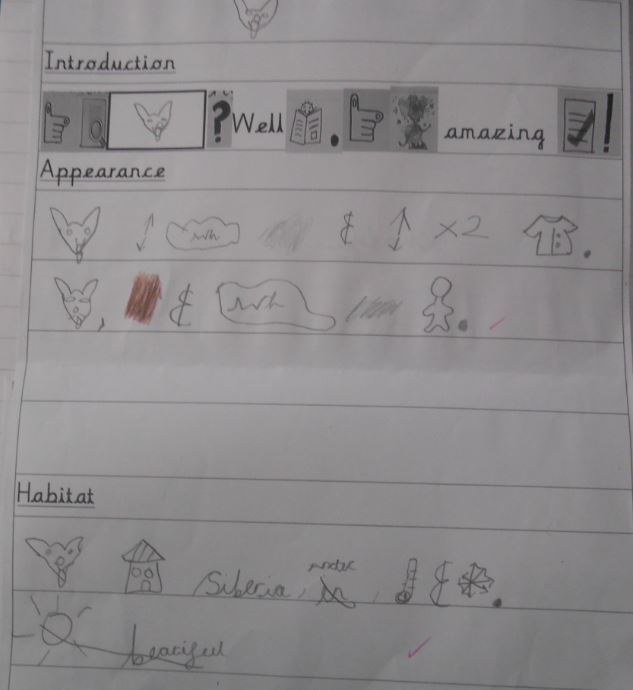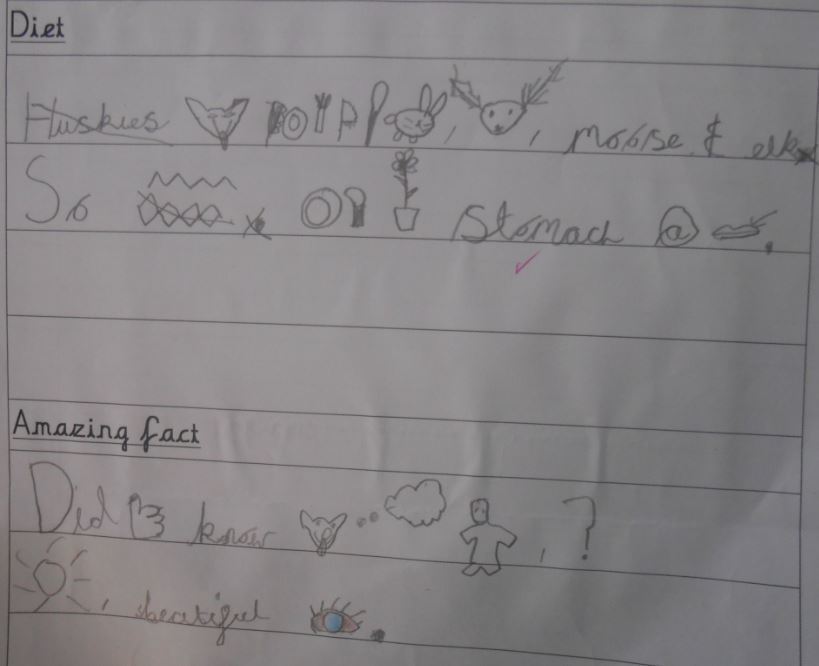 29/1/18
Maths
This half term we have been learning about place value. We have learned how to build teens numbers using numicon.
Here we are finding number bonds to 20.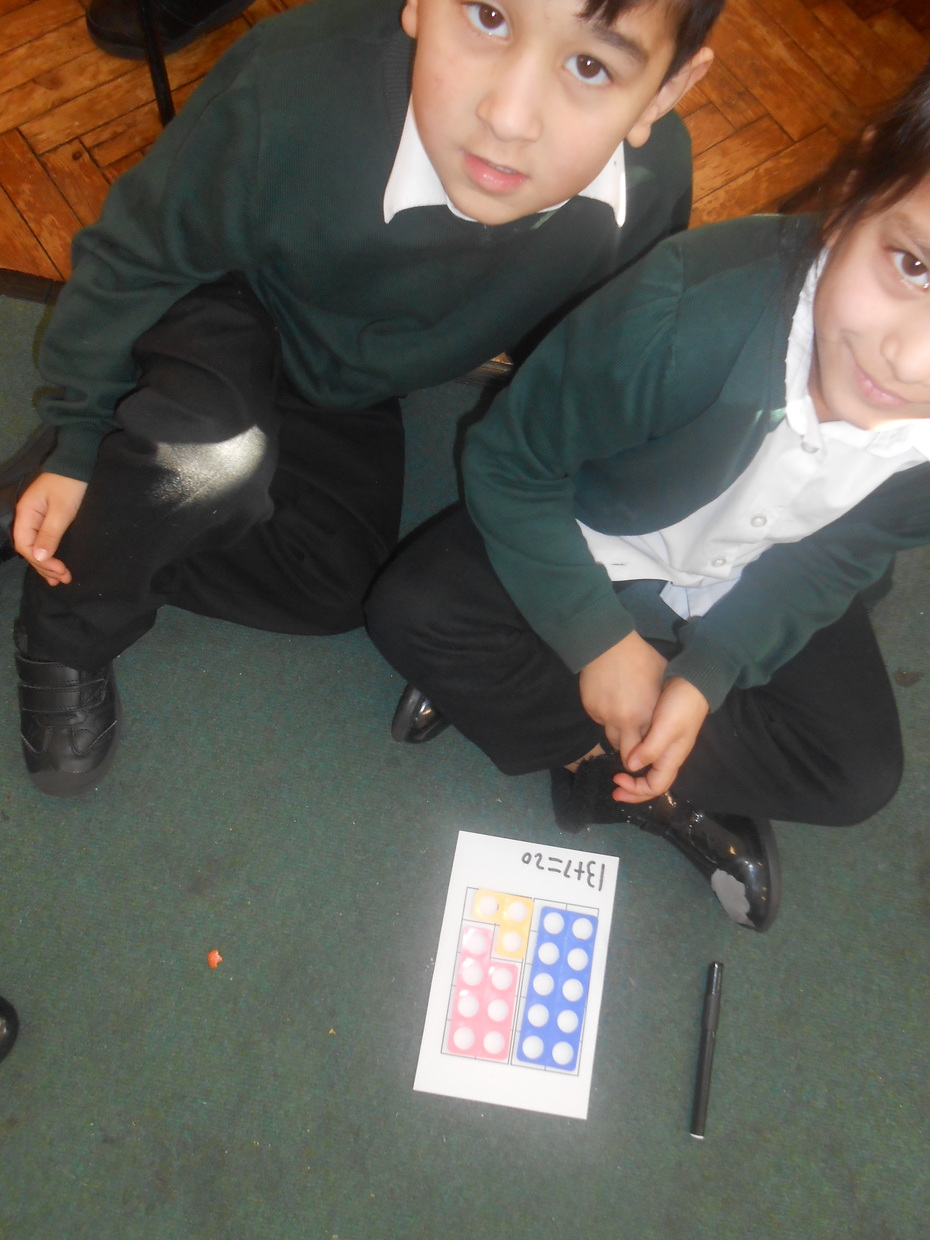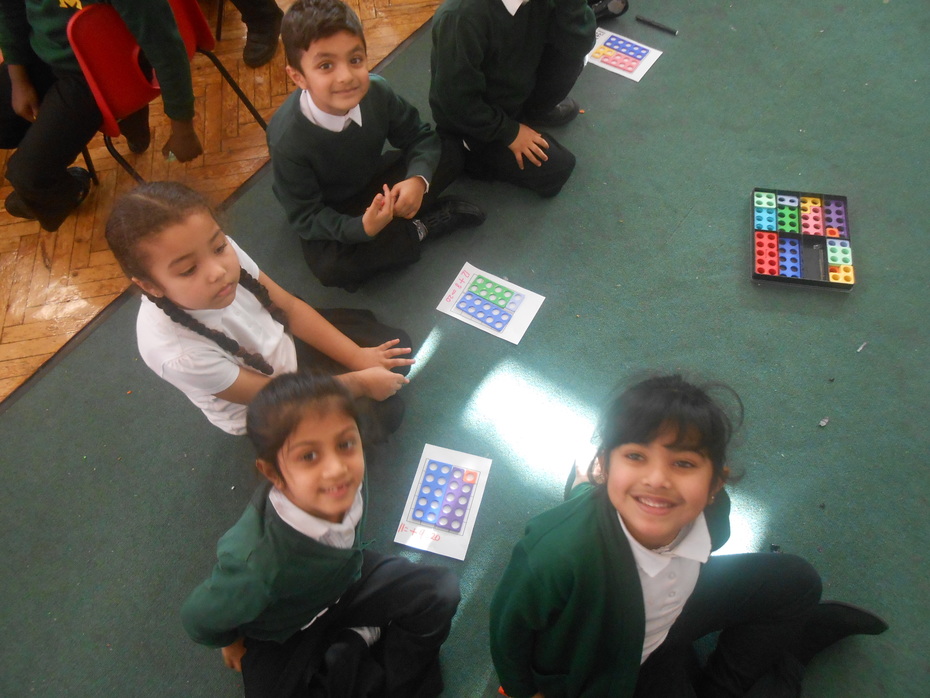 16/1/18
Peter the Artist
On Tuesday, we met Peter the artist. He showed us many paintings by famous artists. We created our own pieces of art inspired by the 'Blue Moon Sunset' which is a drawing by Peter Swidrak. Have a look at us in action!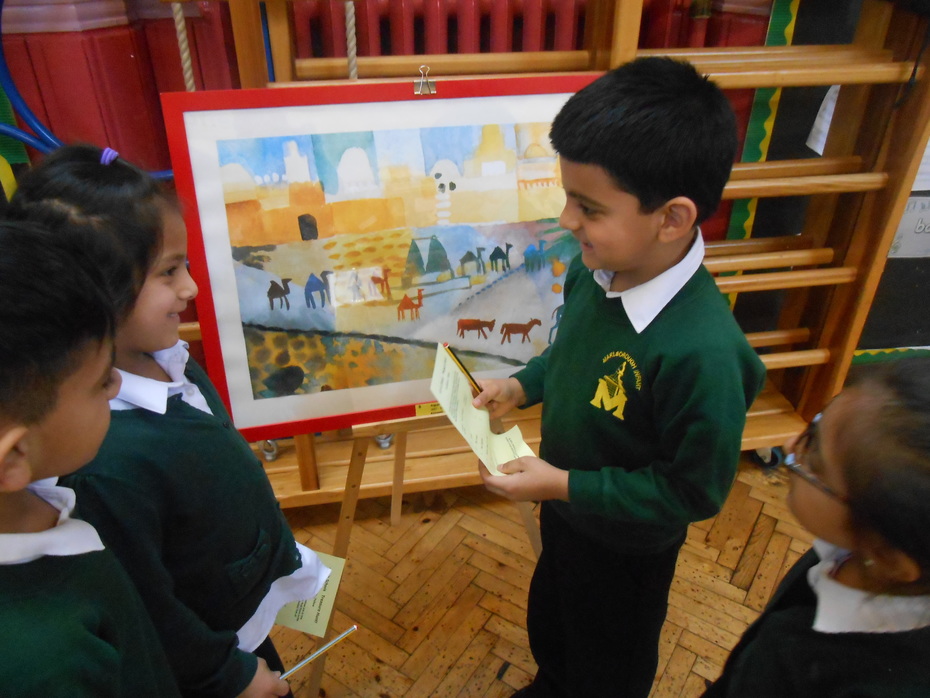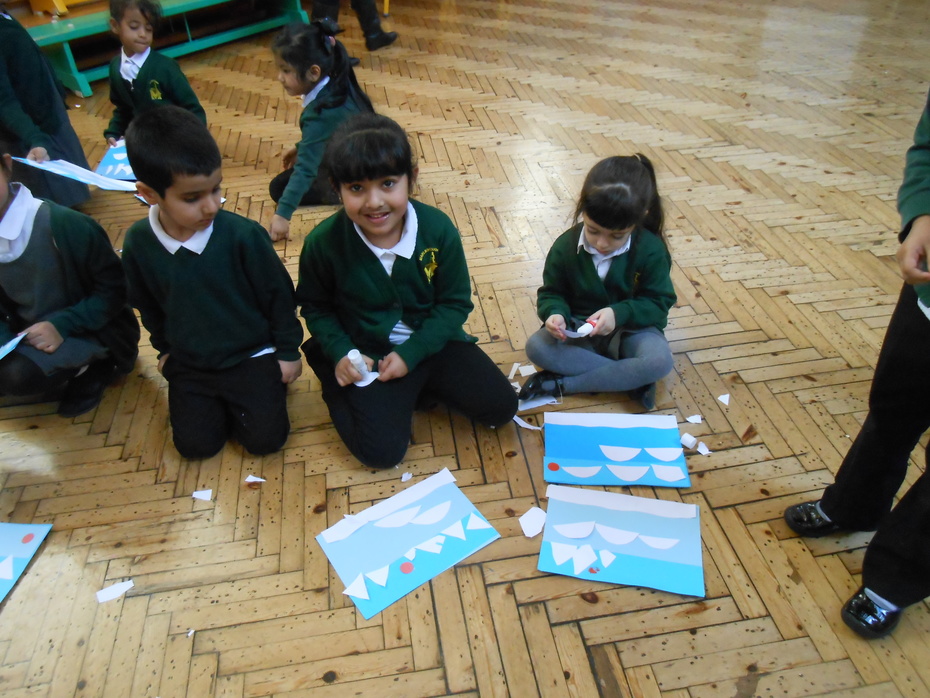 15/12/17
Father Christmas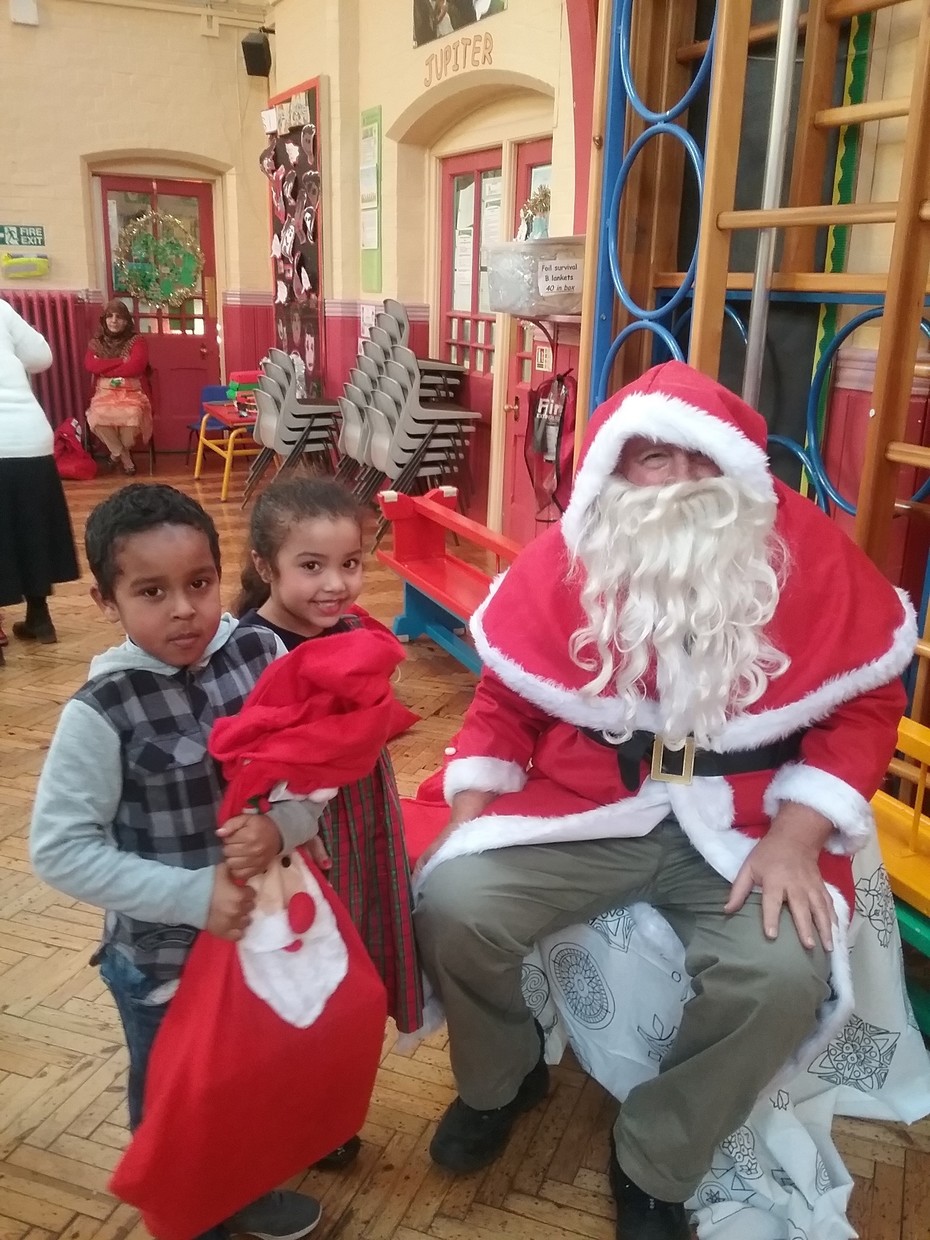 8.12.17
Superhero Capes
On Tuesday 5th December we had our first parent workshop. Thank you to all the lovely parents who came to the workshop to help us make our own superhero capes. On Thursday we wore our capes and pretended to be superheroes in the playground. Have a look at us with our fabulous superhero capes!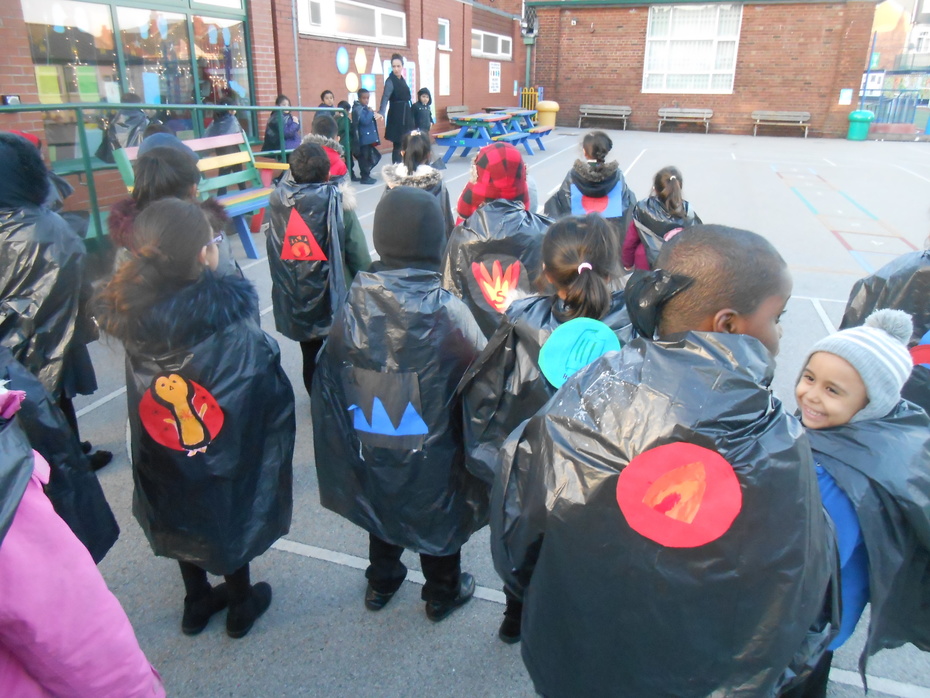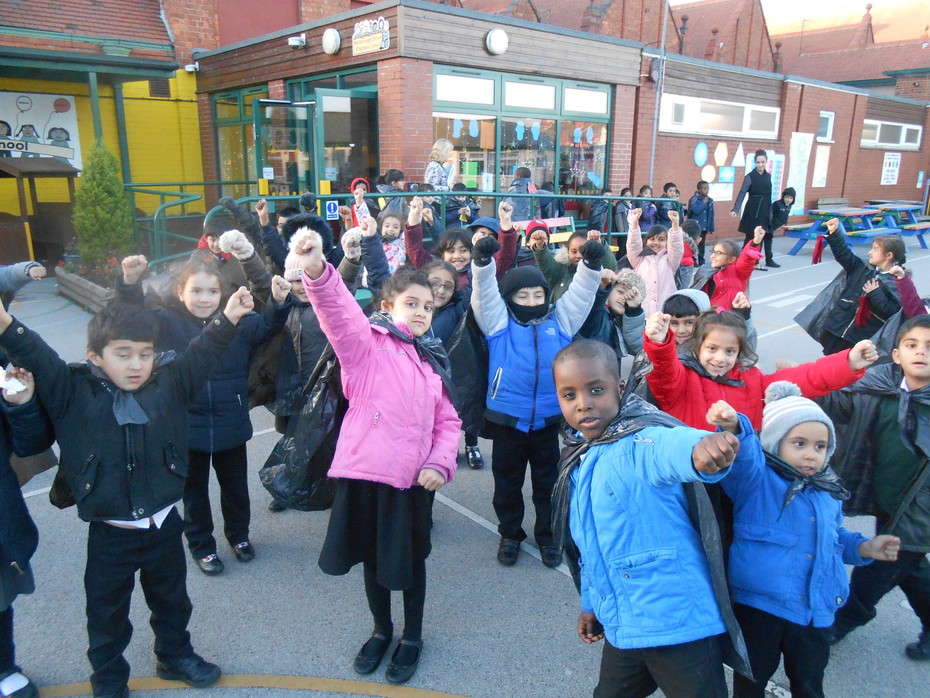 23.11.17
A Visit from the Police
On Thursday, we had a lovely visit from a police constable and a police officer. They showed us their uniform, radio, baton, handcuffs, torch and a spray. Police Constable Luke Cooper explained what he does in his job. Sometimes he has to arrest people and put them in jail. He also tries to calm people down if they are angry. Have a look at our picture with the policemen.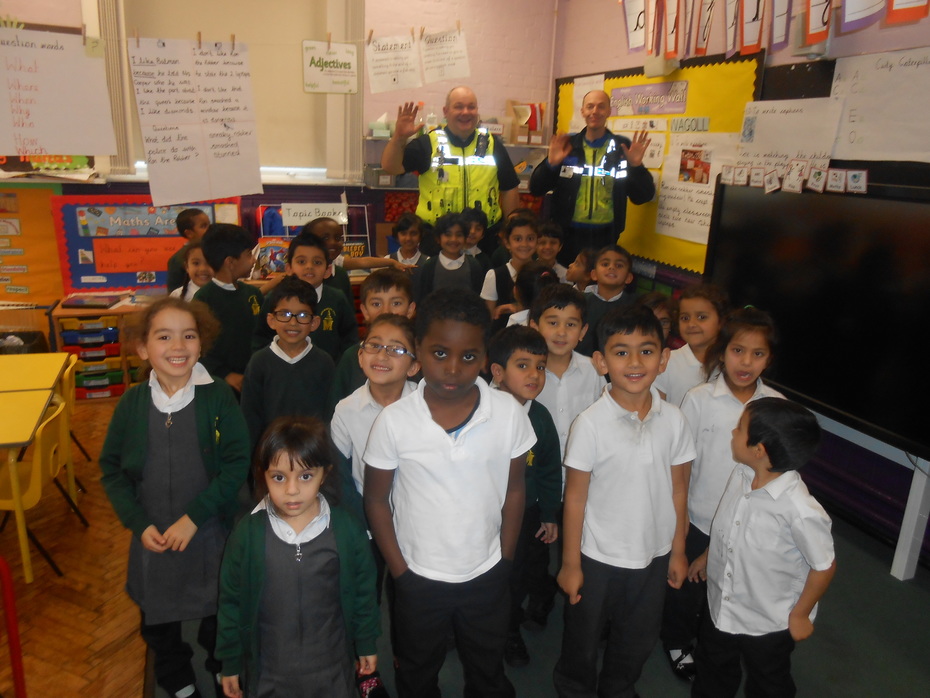 23.11.17
Writing Newspaper Reports
This half term we are learning to write a Newspaper Report and it is a non-ficton text. Can you read the text using the symbols?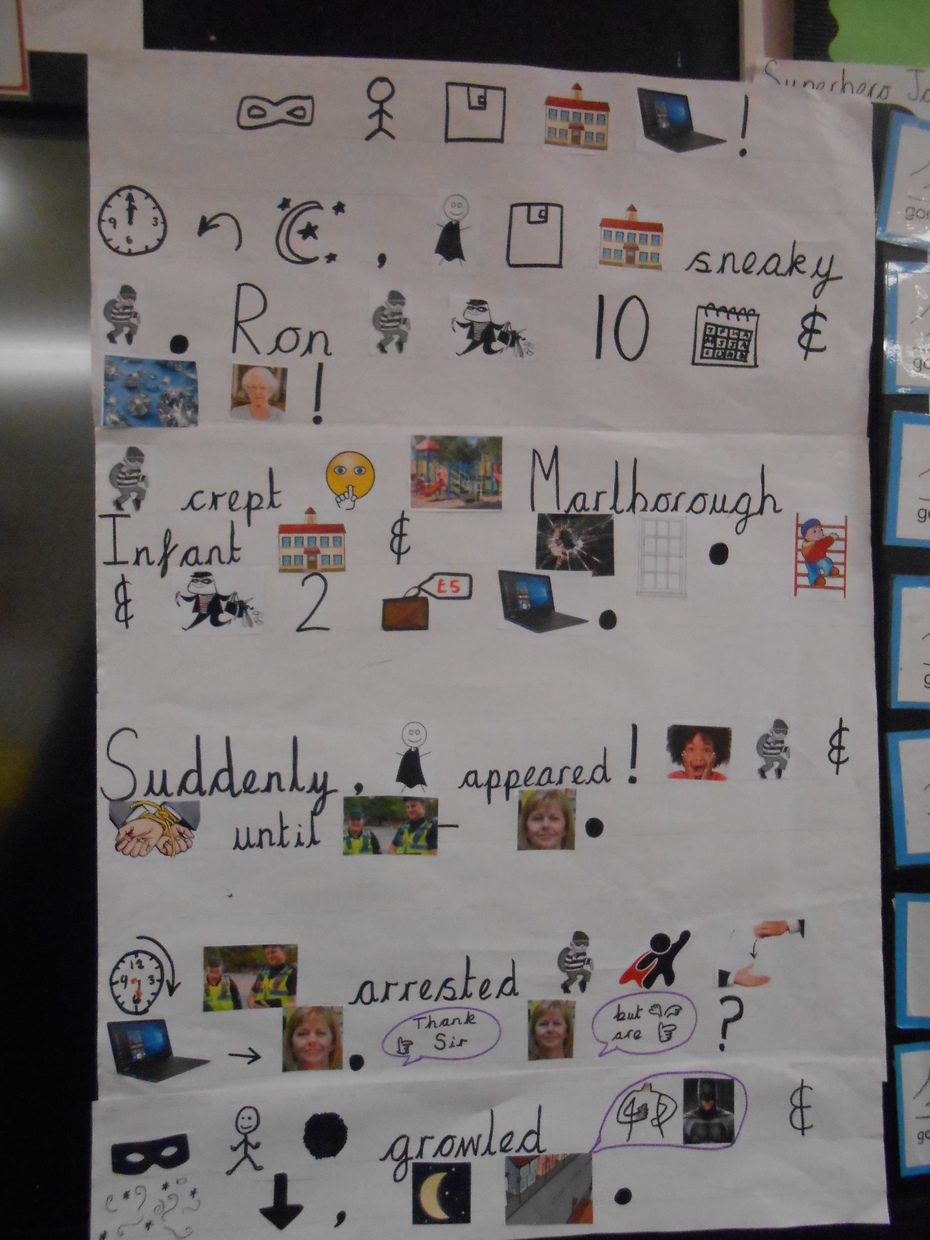 Children in Need
On Friday we came to school dressed in our pyjamas to show our support for a wonderful charity 'Children in Need'.
Have a look at us in our colourful pyjamas!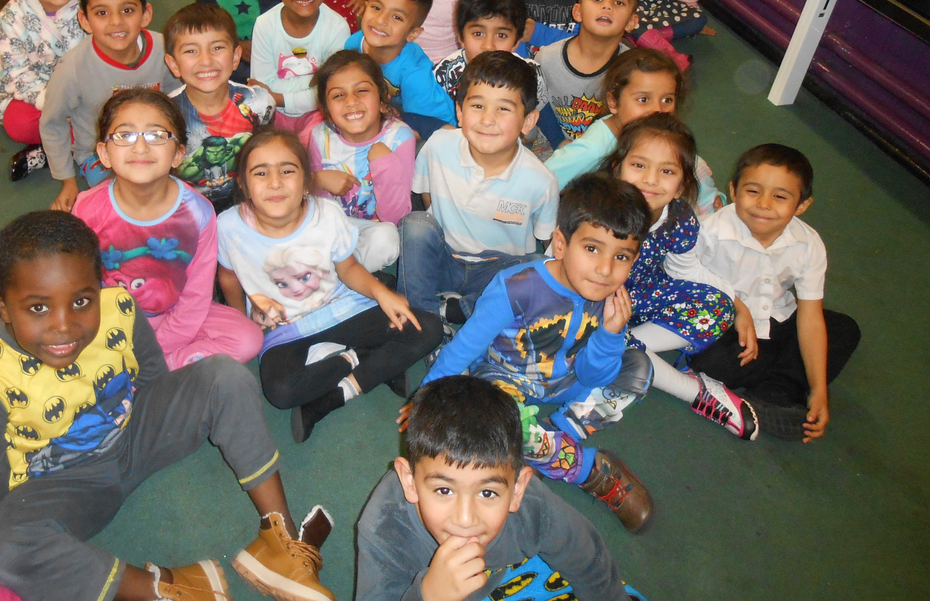 12.10.17
Fire Station Trip
Our topic this half term is 'People who help us'. On Thursday we went to a fire station and we travelled by bus. It was every exciting! We met many fire fighters who showed us a fire engine. We even got to sit in it and pretend to be the boss. We all enjoyed using the hose pipe and spraying water at the cone. The kind fire fighters showed us the tools they use in emergency situations. Have a look at our photos.
04.10.17
Explanation Text
In Mars, we are now learning to write an explanation text. Look at our Talk 4 Writing map below. Can you read the text using the symbols? Have a look at the text to help you.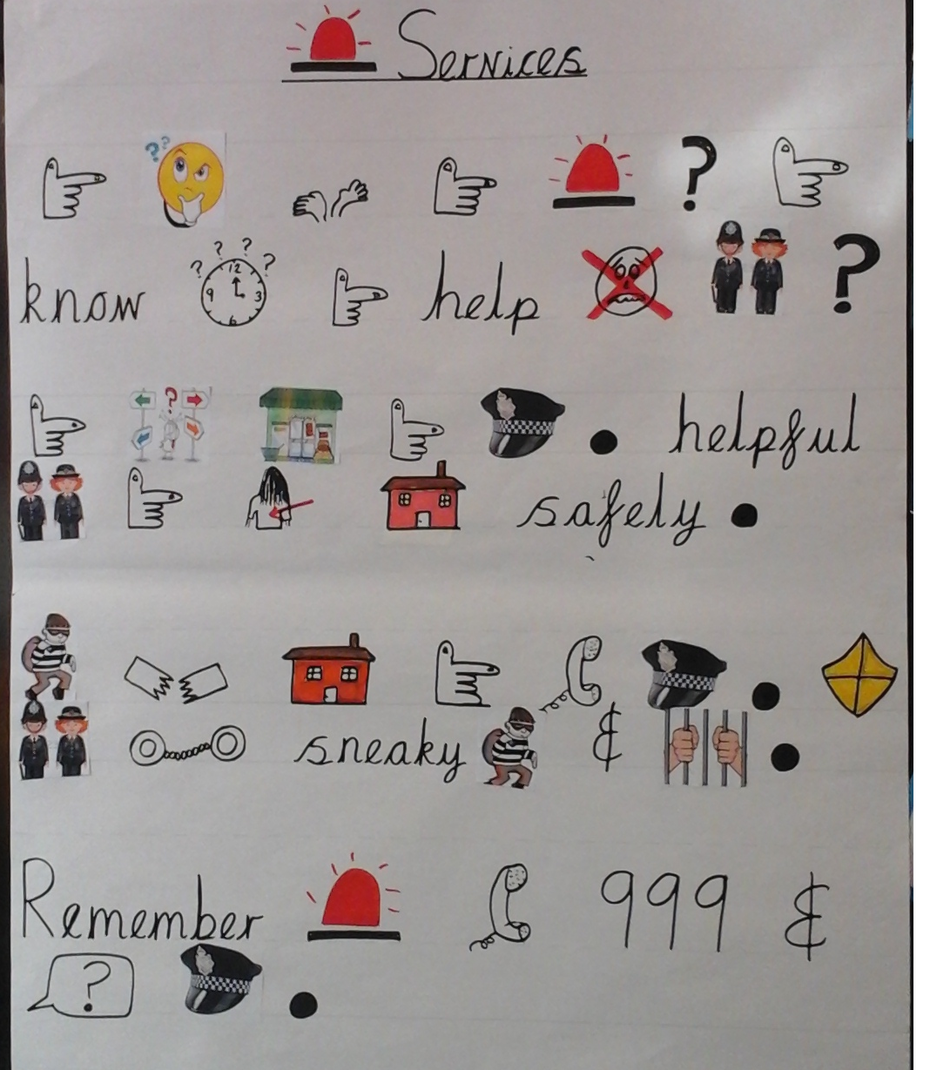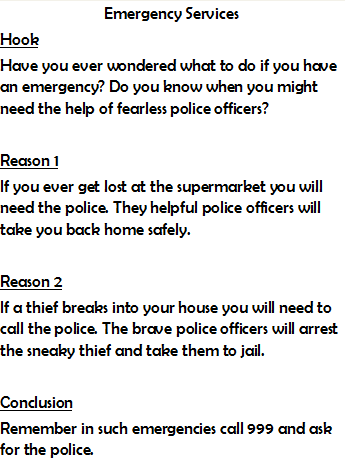 13.09.2017
Roald Dahl Day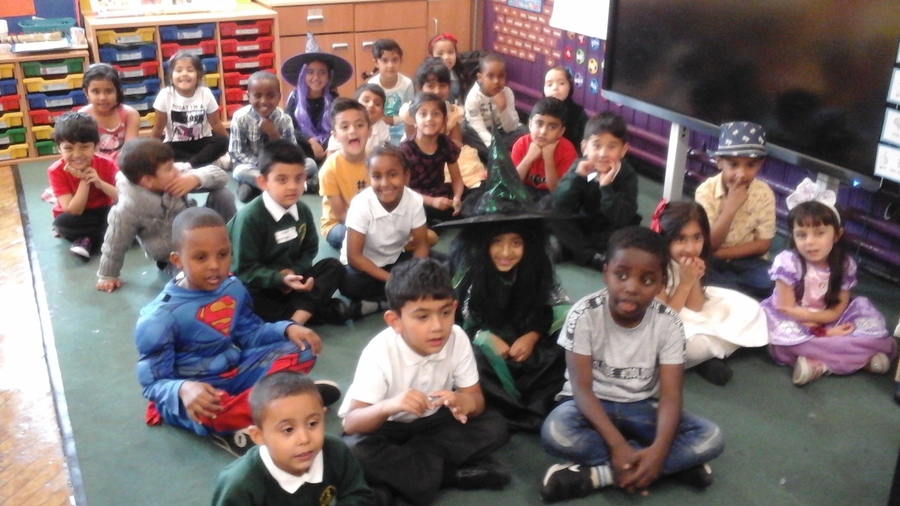 We celebrated Roald Dahl Day by dressing up as our favourite Roald Dahl characters. Can you guess who we are dressed up as?
12.9.2017
People Who Help Us
This half term we will be learning about the emergency services and other people in our community who help us.
In English, we will be learning to write a meeting story. The text we will be reading is 'Cops and Robbers'. Have a look at our Talk for Writing map. Can you read the text using the symbols?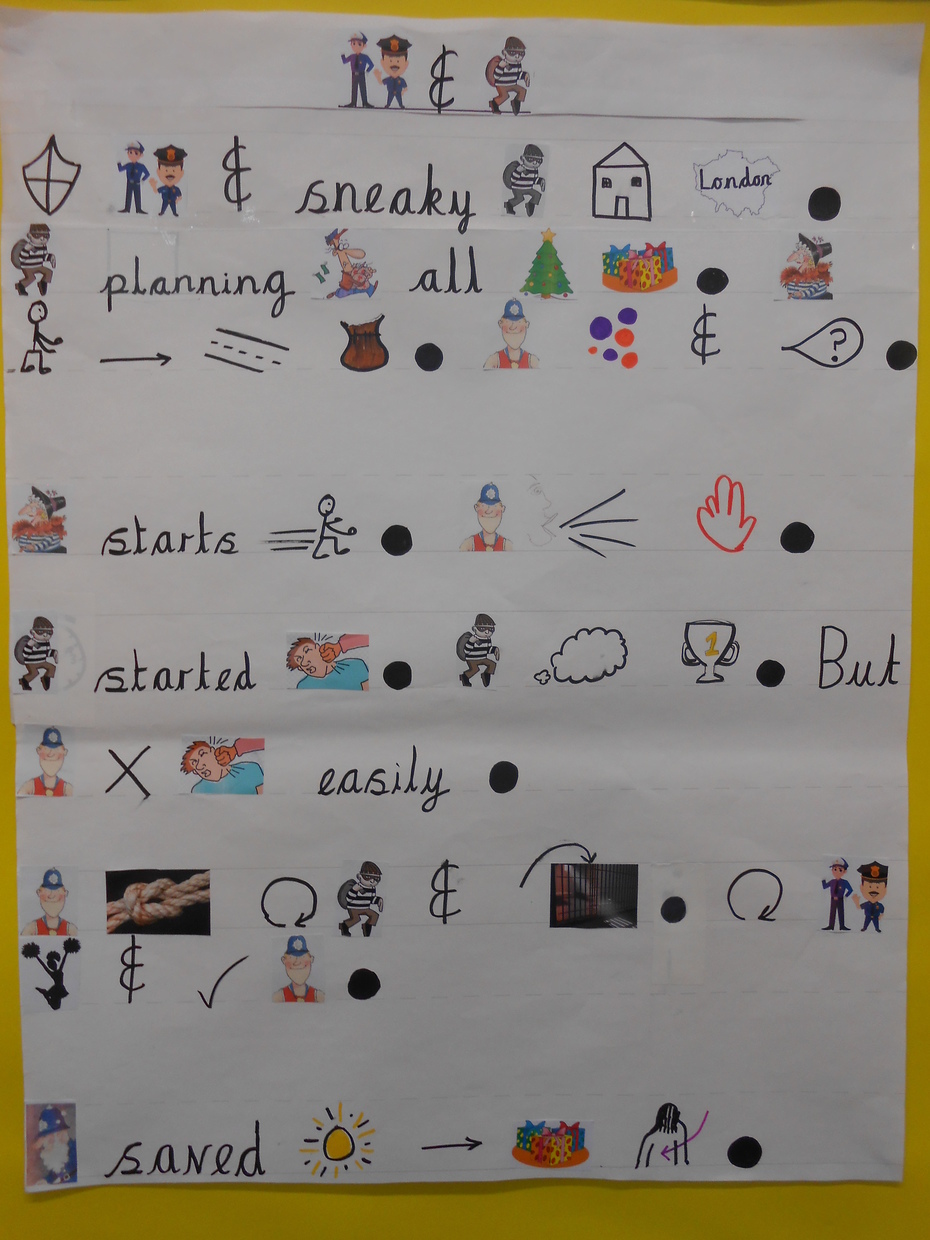 07.09.2017
Welcome to a brand new year!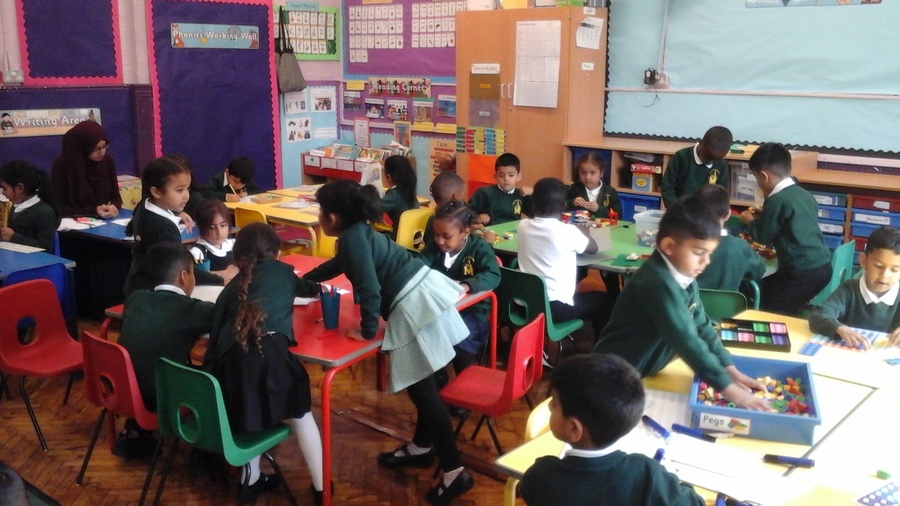 We have enjoyed working hard in our first week in Year 1.