Neptune
Welcome to the homepage for Neptune!
Monday 12th November.
Today we have been comparing past and present pictures of Small Heath. We have noticed lots of differences, can you?
Friday 10th November.
Today we finished painting our poppies that we had designed and created from clay earlier this week. Next Friday we shall be visiting the Eco Park with the rest of Year 2 to create our memorial to the brave servicemen and women who have died and fought to protect our country.
Thursday 8th November - Birmingham Museum
Today we enjoyed exploring the different areas in the museum. We learned a lot about ancient Egypt and areas in the Middle East. Our focus for the day was to learn as much as we could about the history of Birmingham and why we wear poppies on Remembrance Day. We found out information by reading information cards, looking at artefacts, listening to stories of those who lived in Birmingham in the past and exploring a range of activities.
Friday 26th October- Harvest assembly
Thank you for your generous contributions to our Harvest Box. All our boxes were designed around an animal and in Neptune we chose to create a squirrel box. All your donations will be going to support homeless people in Birmingham through the charity Sifa Fireside.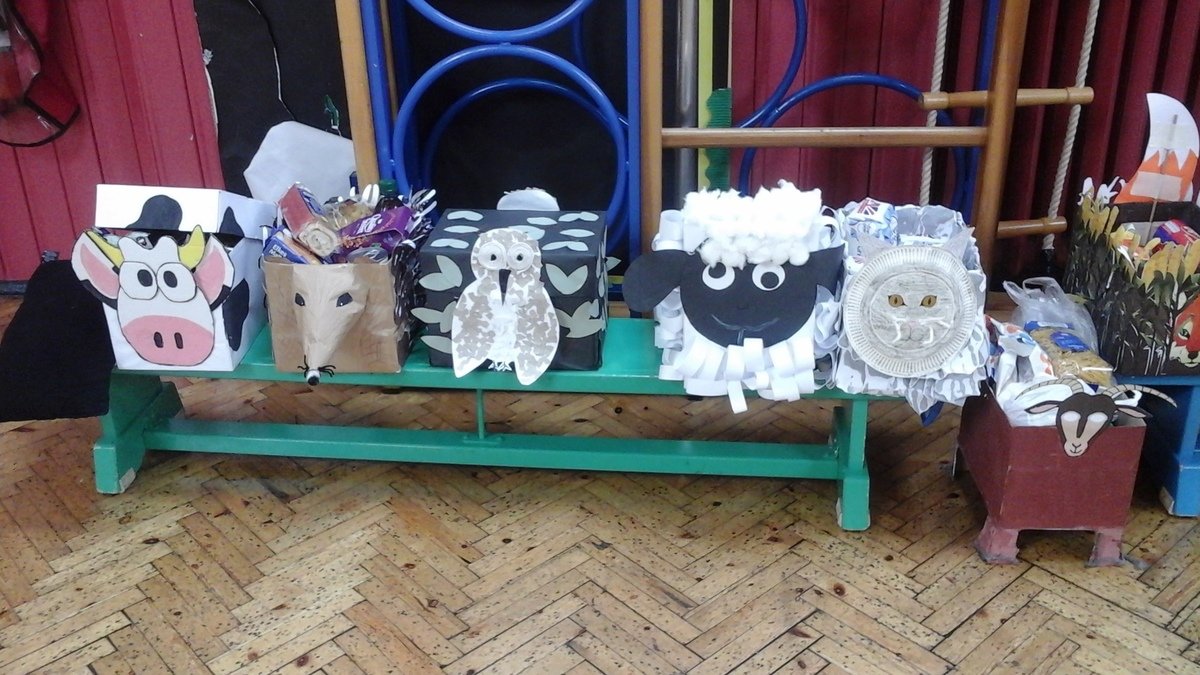 Thursday 25th October - Friday 26th October 2018 - Sleepover!
Well done to all of you who stayed over at school for fun, games, food and lots of time to enjoy socialising with your friends. You have all come back to school with more confidence.
Have a look at the fun we had!
23.10.18
Thank you to all of the parents who came to our bake sale and reading morning in aid of Birmingham Children's hospital.
22.10.18
We had lots of fun with our parents at the parent workshop. We used our talk for writing map to make flapjacks, using ingredients such as, oats, sugar, butter and golden syrup. We also constructed our packaging that will hold our flapjack pieces in. We made sure that our packaging had a list of ingredients, a catchy name and pictures.
Thank you to all of the wonderful parents who came to help us today.
16.10.18
This week in Maths we are counting in 2s, 5s and 10s. Have a look at some of our Maths problems. Can you solve them?
Monday 15th October 2018 - Instructions and art fun!
Today we read and followed instructions for our chosen creative activity. Rose cards were made in Mercury, leaf printing fun was in Neptune and glitter mobiles were made in Saturn. We looked at the heading, what we needed, the instructions and any tips to help us. We will use these ideas when writing our own instructions for our hot write.
10.10.18
First aid fun
Today we enjoyed a visit from Birmingham Children's Hospital. We learnt a lot about the people who work in the hospital helping the children to get better. We then enjoyed a fun first aid session with our teachers and Mrs Nend. We practiced what we would do in an emergency situation at school and at home. We found out how to treat burns and deep cuts. We also practiced putting our friends into the recovery position. We are super first aiders!
5.10.18
Science results
Today we went to the Eco park to get the results for out science investigation. We concluded that pigeons, blue tits and magpies are the most common birds at the Eco park as there was nothing left of their feed. We looked for clues to help tell us which birds have been to visit the Eco park by looking for the different feathers left by them. We really enjoyed our trip and learnt lots!
3.10.18
Our class assembly
Today we presented lots of information about Florence Nightingale and her life to the rest of the school. We told the story of her early life and her love of books and her journey to the Crimea to help the injured soldiers. We also sang a lovely song about the conditions in the hospital.
We would like to thank all of the parents for coming to support Neptune.
Science
02.10.18
In Science we started our investigation to find out the most common bird in Small Heath. We started by researching some of the birds that we might find in Small Heath. We found out that Robins like to eat mealworms, Magpies prefer fruit while wood pigeons and house sparrows enjoy seeds.
We started by creating an investigation plan, thinking about our aim and what we were going to do to find out the answer.
We decided we would create bird feeders using the ingredients that the different birds enjoy and take them to the Eco park. We will then visit the Eco park and check which bird feeder was the most popular!
2.10.18
We have continued to look at instructions today. We began by learning the talk for writing map 'How to make flapjack' . We then spent time looking at lots of different instruction texts. We picked out the headings, the hook, things you will need, the instructions and the expert tip.
1.10.18
In English this week we are learning about instructions. We started by thinking about what we needed to do in order to make a cup of tea. We thought about the language we needed to use when giving instructions and had a go at making a cup of tea (with cold water of course!)
Roald Dahl day
21.9.18
Today in school we celebrated Roald Dahl day. We dressed up as different Roald Dahl characters. We read different books he had written such as Matilda, Charlie and the chocolate factory and Esio Trot. We also enjoyed watching clips of the books adapted into movies and sang the Oompa Loompa song!
A visit from Florence Nightingale!
19.9.18
Today we had a lovely visit from 'The lady of the lamp', Florence Nightingale. It was fascinating to hear her stories and her time in the war. We asked lots of different questions such as the following:
1) Why did you want to be a nurse?
2)What war did you help in?
3)How did you help the soldiers?
4) What did the injured soldiers look like?
18.09.18
Florence Nightingale Role Play
We had a wonderful day following the journey of Florence Nightingale. We travelled by coach from London to Southampton and then got on a boat to France. Once in France we travelled by a much smaller boat to Scutari. It made lots of us feel travel sick! When we arrived, the conditions of the hospital were awful. The soldiers had straw for beds, with rotten food, rats running around and the smell was terrible. Florence and her team of nurses set to work making the hospital clean and making the soldiers better.
Who was Florence Nightingale?
Florence Nightingale was a truly inspirational nurse.
Why is Florence Nightingale Famous?
Florence Nightingale is famous for her nursing work during the Crimean War (1854 - 56). She changed the face of nursing from a mostly untrained profession to a highly skilled and well-respected medical profession with very important responsibilities.
Crimean War
In 1854 Florence Nightingale was asked to go to Turkey to manage the nursing of British soldiers wounded in the Crimean War (1854 - 56). She traveled to Scutari (the location where the wounded and ill soldiers of the Crimean War were taken) to help the wounded soldiers.
She found the hospital conditions to be in a very poor state. Many of the wounded were unwashed and were sleeping in overcrowded, dirty rooms without blankets or decent food. In these conditions diseases such as typhus, cholera and dysentery spread quickly. As a result, the death rate amongst wounded soldiers was very high. Most soldiers died from infections and disease. (Only one in six died from their war wounds; the other five in six died from infections and disease.)
Florence and her nurses changed these conditions. They set up a kitchen, fed the wounded from their own supplies and asked for help from the wives of the wounded. They were then able to properly care for the ill and wounded and the death rate among the soldiers dropped.
14.09.18 Place Value
This week we have been learning about the place value of 2 digit numbers. We have been building numbers using different resources. We have also been drawing different representations of what a number might look like. Please keep practising at home.
11.08.18
As part of our English work this term we will be looking at the story 'The Unstoppable Maggie McGee' Maggie goes on adventures from her hospital bed with her friend Sol. We will be using this story to help us write our own adventure stories. Have a look at our talk for writing map.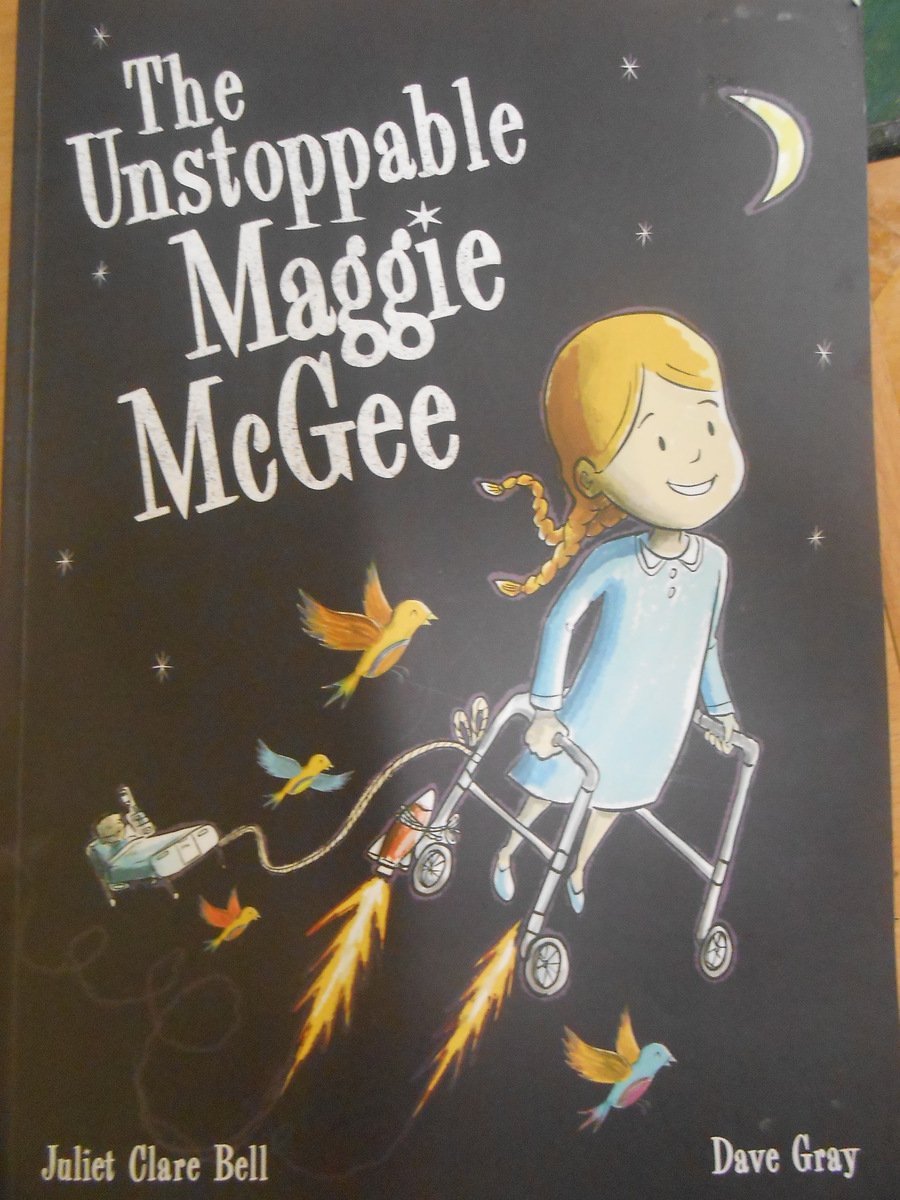 10.09.18
Our topic this term in year two is 'Aiming High'. We looked at the artist of Carol Thompson. Carol Thompson's art career began as a child in Wisconsin where she sketched her surroundings, entered local art contests, did artwork for school publications and dreamed of one day becoming a "famous artist". As she spent more time at the beach, kites began to appear. It was inevitable that the kites would become a part of her paintings. In 1986, after flying kites with the family for many years, Carol created a painting of stunt kites with the ocean in the background.
We used chalk pastels to create the background and then decorated the kites using felt tip pens. This year in year two we are 'Aiming High'
September 2018
Our Class Charter
In Marlborough Infant School we are beginning to think about 'Rights Respecting Schools' and are working hard to achieve our school award. In Neptune we created our own class charter to agree the behaviours and values in our classroom.
We thought about what the children needed to do and what the teachers needed to do in order to achieve the value.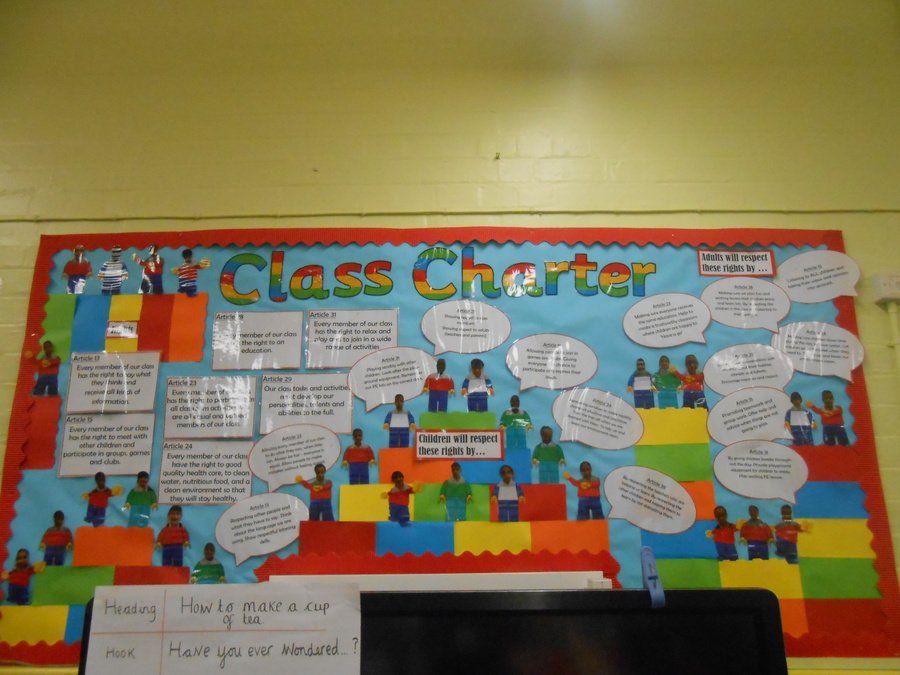 05.09.18
We have had a brilliant start in Neptune. We have promised to work very hard for our teachers.