Neptune
Welcome to the homepage for Neptune!
Reading morning and Bake sale
On Wednesday we had lots of parents join us to read and buy our scrumptious flapjacks. We packed our flapjacks in the packaging we created during our Design and Technology lessons. we raised lots of money for our charity UNICEF. Thank you to all the parents who participated in all our activities and helped us raise money for our charity.
Parent workshop
On Monday 9th October we had parents come in and help us to bake flapjacks and create our packaging for them. We are raising money for our charity UNICEF. UNICEF is a charity that supports innovative programmes that give the most vulnerable children the chance to learn.
Thank you to all the parents for coming in and helping us.
Art day
We have had a lovely day during Art day. We have been producing art work inspired by Arcimboldo Giuseppe, painting different fruits and vegetables to create a collage for our school display. Please come and see our display in the school hall.
05.10.17
In Neptune we are now learning how to write a set of instructions. Below you will find our new talk 4 writing map. Please learn this at home.
27.09.17
Well done to the children of Neptune for their wonderful class assembly on healthy eating. I think you will agree the children did a fantastic job!
Can you remember the five different food groups?
This week in Neptune we have been learning an adventure story. It is called 'The Unstoppable Maggie Magee'. Here is our story map, please practise this at home.
13.09.2017
Roald Dahl Day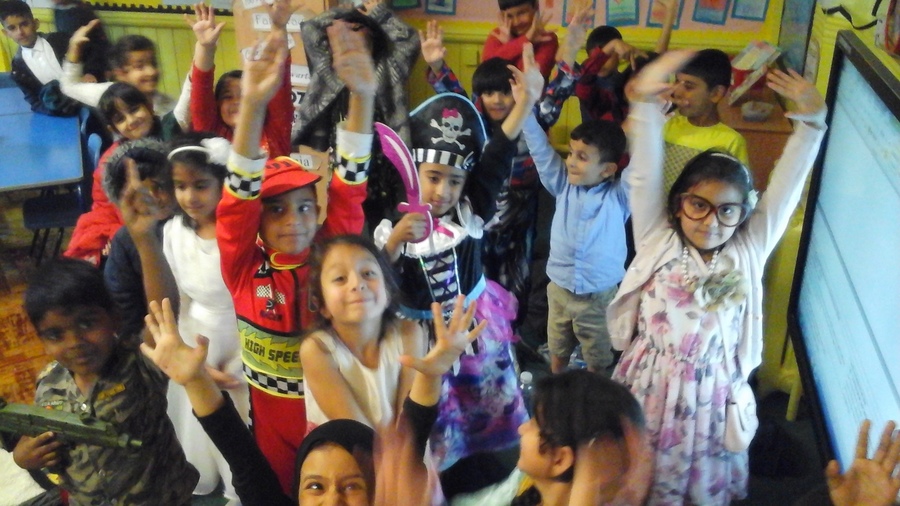 07.09.2017
Welcome to a brand new year
Our topic this term is Aiming High.
We started off the school year with a fantastic art day.
We explored the work of Carol Thompson and created our own art worked based around kites.
We used chalk pastels to create our background, learning about colour, contrast, blending and shading.
We then created our block colour kites in the foreground.